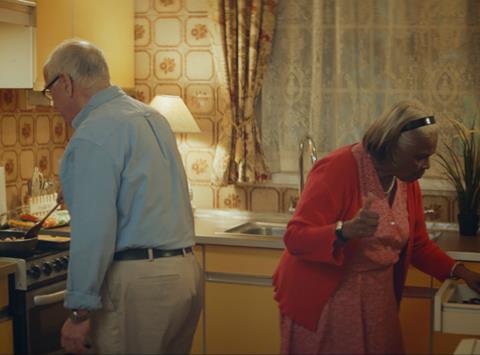 McCain has launched the second of its We Are Family adverts featuring real families.
The centrepiece of a £3.2m spend, the 60-second slot, which makes its TV debut today (9 February), features products from McCain's frozen and chilled lineups – the first time the chilled options have featured in TV advertising since being launched in September 2016.
The chilled products, including Shake Shake chips and wedges, were "particularly targeted towards the adult audience" said Mark Hodge, marketing director at McCain. "So it was important for us to really highlight the growing popularity of this range among adult households."
Narrated by actor Ricky Tomlinson, the new ad, subtitled Here's to Love, shows how a diverse range of two-person households, such as mixed race couple Peter and Dorcus Fernandez and gay couple Kimberley Collins and Molly McGibbon, interact with one another during mealtimes.
The push comes after research by McCain found that 84% of consumers were unable to recall seeing a family like their own anywhere in popular culture. It will roll out across TV, VOD, OOH, cinema, print and online for six weeks.
McCain launched its We Are Family campaign in August to highlight non-traditional families including gay couple Lee and Mat Samuels-Camozzi and their baby son. The couple were subsequently subjected to homophobic abuse on social media.