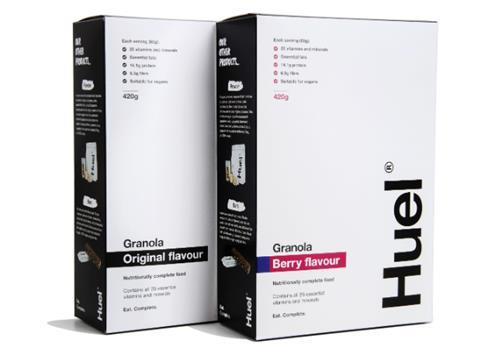 'Complete nutrition' brand Huel has announced its launch in China – just weeks after securing £20m in venture capital funding for international expansion.
The direct-to-consumer business is selling through dedicated website Huel.cn, and in partnership with JD.com, one of China's largest e-commerce platforms with 300 million active users.
Huel's initial lineup includes top-selling lines Unsweetened & Unflavoured, Vanilla and Coffee meal replacement powders. The business plans to expand the range in coming months "to take advantage of Chinese consumers' growing appetite for imported goods".
It would also aim "to combat food wastage, educating people on what constitutes a healthy lifestyle following the growing concerns related to heavy meat consumption", it said.
This latest overseas move means Huel has now sold its lines in 80 countries, having made its US debut in 2017 and expanded across Europe earlier this year.
The brand was founded in 2015 by entrepreneur Julian Hearn and nutritionist James Collier, creating "a diverse range of nutritionally complete foods in a convenient, affordable format, with minimal impact on animals and the environment".
Its portfolio comprises powders, granolas and bars – all containing the recommended daily balance of protein, carbs, fibre, fats and 26 essential vitamins and minerals.
Huel's aim was to feed "those who deem themselves time-poor but are looking for a sustainable and healthy solution" it said. "With the growing global population projected to reach 9.7 billion by 2050, Huel is on its way of ensuring it becomes the food of the future, offering a sustainable solution for the current food supply chain."
Earlier this month, the brand received £20m for global expansion from a funding round led by venture capital firm Highland Europe – with Companies House filings for the investment valuing the rapidly growing business at around £170m.