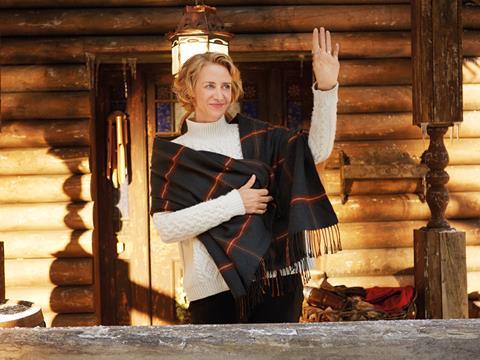 M&S and Sainsbury's are the most talked-about supermarket Christmas ads this year, data from social media monitoring company Brandwatch has shown.

Mrs Claus at M&S racked up nearly 40,000 mentions on Twitter between its launch date on 11 November and 16 November, largely fuelled by a female audience, which accounted for 76% of the activity.

The Sainsbury's animated Greatest Gift ad was hot on its heels with 32,000 mentions in a shorter timeframe, having launched three days later on 14 November. More gender-neutral than the M&S ad, it scored 58% female and 42% male mentions.

Both ads predominantly attracted positive reactions. Analysis by Brandwatch shows 83% of the Twitter mentions for M&S were expressing happiness, while 15% were crying and only 2% voiced dislike for the ad.
Not ashamed to admit that the @marksandspencer Christmas advert made me cry!! Great job #mrsclaus 🎄🎁

— Liz Canham (@LizCanham) November 12, 2016
For Sainsbury's, 91% were expressing happiness, 3% were crying and the proportion expressing dislike - 7% - was slightly higher. Brandwatch attributed this negative response to a perceived hypocrisy in the ad's message, which suggests people should be spending time with their families at Christmas rather than working.
So #sainsburys will you be closed boxing day so your staff can give their families the #greatestgift of themselves???

— nerys chadwick (@nenbird) November 14, 2016

"Sainsbury's has once again found themselves at the centre of controversy, with observers pointing out that Sainsbury's is open both Christmas Eve and Boxing Day," said Rob Legatt, insights analyst at Brandwatch.

Feature-length blockbuster ads were most likely to be talking points. Waitrose's Coming Home ad with a computer-generated robin was the third most talked-about with 9,495 Twitter mentions, followed by Aldi's animated Kevin the Carrot with 2,297. The less ambitious executions by Morrisons, Tesco, Lidl and Asda racked up 1,302, 1,049, 539 and 246 mentions respectively But the John Lewis ad trumped all in terms of talkability, with 184,652 mentions and 139,978 using the hashtag #BusterTheBoxer.
The biggest debate this year #mrsclaus or #bustertheboxer

— Orange Elephant (@OESteak) November 12, 2016