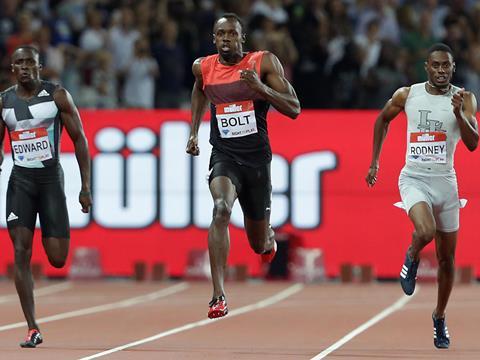 Müller has secured partnerships with two major sporting organisations for 2017, with a deal to sponsor the NBA Global Games in London and a renewed agreement to support British Athletics.

The dairy giant becomes British Athletics' official partner for 2017, renewing a deal signed for the 2016 season. Müller's branding will adorn five major events on British soil next year, including the World Para Athletics Championships in July, and the IAAF World Championships London 2017 in August. It follows a similar partnership to sponsor the British Olympic Association in the run up to this summer's Olympic Games in Rio.

Müller will also be the title partner for the Müller Anniversary Games on 9 July, the Müller Indoor Grand Prix in Birmingham on 18 February, and the Müller Grand Prix in Birmingham on 20 August.

The partnership also gives Müller certain marketing rights for the events across its brands such as Müller Corner, Müllerlight, Müller Rice and Frijj, and it is planning to launch bespoke editions with the chance to win athletics tickets and prizes through on-pack promotions.

"We aim to be the biggest and the best with our new sporting partnerships and to build on the success of our work with Team GB and The Müller Anniversary Games this year, said chief marketing officer Michael Inpong.

"London 2012 was an exceptional event with iconic images beamed throughout the world. London in the summer of 2017 will again be a huge part of the global sporting year, bringing focus to Britain and its fantastic athletes, and we're delighted to be a part of it."

The processor has also secured a deal to sponsor America's National Basketball Association Global Games London 2017, which will see the Denver Nuggets take on the Indiana Pacers on 17 January in the NBA's seventh regular-season game in London.

As part of the partnership, packs of Müller Rice will carry an on-pack promotion offering the chance to win NBA-branded mini hoops and basketballs, while a supporting multimedia campaign will run a competition offering free tickets to the match.