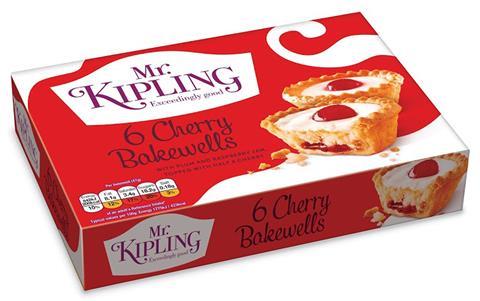 Premier Foods is injecting £10m into its Mr Kipling cake brand with the rollout of a major new marketing campaign.

The year-long 'Life is better with cake' push, launching on 25 August, features a new TV ad and a partnership with The X Factor from 30 August, supported by outdoor and digital marketing, extensive digital media activity and a link-up with Heart FM.

Category marketing director Matthew Critchley said the push would not replace the brand's "exceedingly good cakes" strapline, but would play on consumers' early and uncomplicated memories of cake. "We are mentally hard-wired to see happy occasions as synonymous with cake."

Premier is also rolling out refreshed packaging across the range, which includes traffic light coding on pack for the first time. The brand said this would move away from 'heavy tradition', with lighter, more contemporary colours and a greater focus on product imagery.