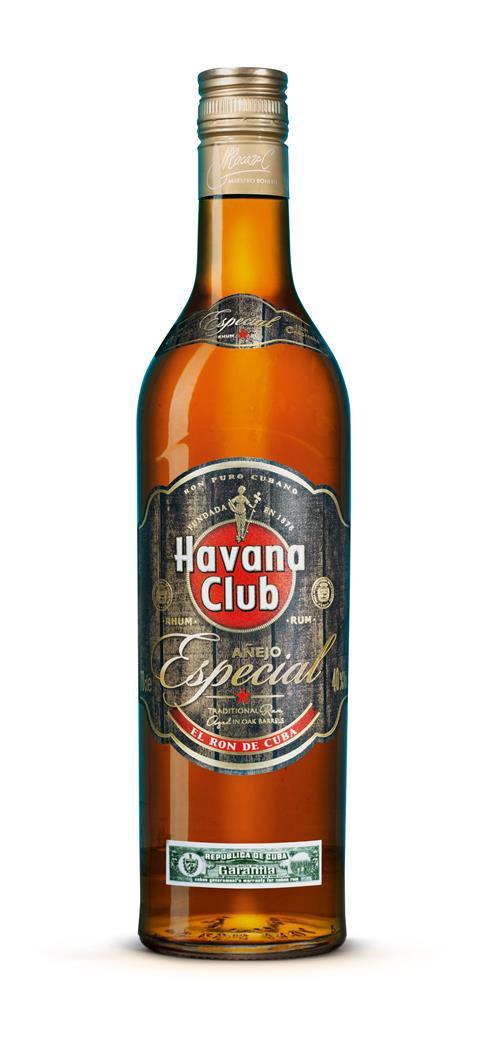 Pernod Ricard has unveiled a new look and revised recipe for its Havana Club Añejo Especial, intended to highlight the brand's Cuban roots.
The redesigned bottles, featuring a label with a cursive font and an oak barrel-effect background, roll out across grocery, wholesale and impulse channels from Monday 23 February (rsp: £20.35).
The new recipe, developed by maestro ronero Asbel Morales, is a blend of aged rums described as having notes of vanilla, caramel, tobacco, cinnamon and orange peel. The ABV remains at 40%.
The launch will be supported by in-store activation and a neck-collar providing shoppers with product information and a serving suggestion: the Cuba Libre.
"The new Havana Club Añejo Especial has a distinctive flavour profile due to the unique production process we have adopted," said Morales, "whereby the rum bases are aged in white, young oak barrels before being blended and aged for a second time ahead of bottling."
"With this new recipe and premium look, we are confident that Havana Club Añejo Especial will satisfy demand from sociable young adults seeking a sweeter taste profile but for whom authenticity and high quality are equally important purchasing cues," said Pernod Ricard UK's head of marketing Adam Boita. "The new look bottle design will also help deliver a stronger product message and provide retailers with heightened visibility on shelf."
Earlier this month, Bacardi announced a makeover of its range in a move also intended to flag up its Cuban heritage.