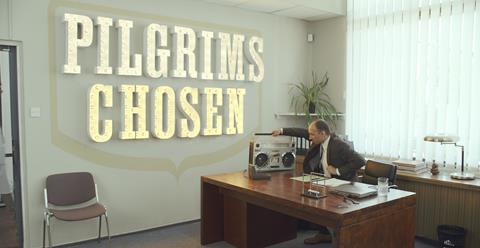 Adams Foods is giving Pilgrims Choice a £3m marketing push as it looks to boost sales of the branded Cheddar.

The 'Pilgrims Choice Chosen' campaign is centred on a "disruptive and distinctive" TV ad that hits screens on 1 June and will run for five weeks.

The ad shows Pilgrims Choice staff dancing whenever a shopper chooses the brand, and will be supported by digital activity encouraging people to 'Choose a Choon' for the ad, with the chance to win a year's supply of cheese.

The winning music will be announced online in January and incorporated into the ad for its last week on air.

Pilgrims Choice will also continue with its 'Ask the Cheese Experts' digital activity, which was launched in March and features two of the company's experts answering shoppers' questions on YouTube.

Further digital activity will be rolled out later this year, and the campaign will be supported by PoS focused on the 'Well Chosen' message.

Mike Harper, director of brands at Adams Foods, said the multichannel campaign was designed to ensure Pilgrims - which is the UK's second-biggest Cheddar brand - stood out from the crowd.

"The market is currently awash with similar brands saying similar things. Brands need to offer consumers something different and inject value back into branded Cheddar," he said.

He added Adams wanted to "energise" the branded block Cheddar category, which has suffered from flagging sales.

Pilgrims Choice sales fell 8% in value terms last year to £98m, reflecting a 6% drop in spend across branded Cheddar market [Kantar 52 w/e 26 April 2015]. However, sales have recovered since the brand's re-launch in February, with spend up 16% and volumes up 38% [Kantar 12 w/e 26 April 2015].