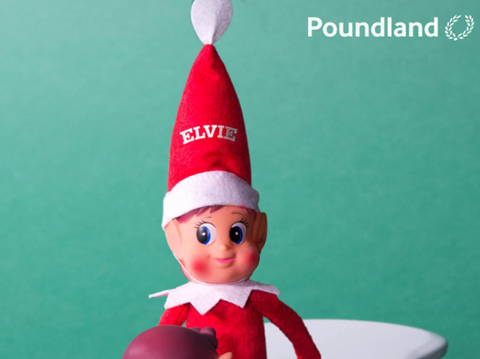 Poundland has added age restrictions and 'sensitive content' warnings to its controversial 'naughty elf' Christmas social media campaign for 2018.

The discounter was chastised by the ASA over last year's campaign, featuring the toy elf in sexually suggestive posts. The authority ruled the ads breached the advertising code because children would be able to see them and they were 'likely to cause serious or widespread offence'. Poundland was told they should not appear again in their existing form.

This week Poundland relaunched the campaign with the first in a series of daily posts with restrictions placed on who can see them.

On Facebook the posts are restricted to over-18s. On Twitter they are visible only to users who give their consent to viewing sensitive content, meaning under-18s could still choose to access them.

The first post, which appeared on Wednesday, showed the elf and a new female companion arranged in a suggestive manner on a toy piano. The tweet says 'It's a little bit f*nny,' an apparent reference to John Lewis's Christmas ad featuring Elton John.
It's a little bit f*nny… #PartnersInCrime #ElvesDoAds pic.twitter.com/rgd5lsw5SQ

— Poundland (@Poundland) November 28, 2018
Poundland has emphasised the low cost of this year's campaign, with the bill for props claimed to be £76.59.

"We're spreading festive cheer without breaking the bank or spending obscene amounts of cash on advertising," said Poundland MD Barry Williams. "And while we fully intend to raise eyebrows as well as a smile, we know our customers will appreciate our refusal to waste their money on expensive Christmas ads."

Last year's campaign included a tweet showing the elf dangling a teabag between its legs over a female doll. Twinings, whose tea featured in the post, accused Poundland of "misusing" its product.

Last week Poundland tweeted an email, reportedly from Twinings, in which the tea brand sought assurances its products would not feature in this year's campaign.

The email said: 'Our marketing and legal teams do not wish for us to be featured in the campaign if along similar lines to last year.'