Heineken has launched an international TV and cinema advert starring Daniel Craig as part of its brand partnership with forthcoming Bond film Spectre.
The 90-second ad was created with the film's cinematographers and stuntmen to ensure the action sequences felt authentically 'Bond'. Heineken is the only partner of the film to release ad an starring Craig as 007.
For its accompanying digital campaign, Heineken is creating the 'world's first selfie taken from space'. The brand has partnered with technology company Urthecast to take Ultra HD imagery from a camera on the Deimos satellite, which orbits 600 kiklometres above the earth's surface. The 'Spyfie' will be taken of attendees at an exclusive Spectre screening at a secret location in November.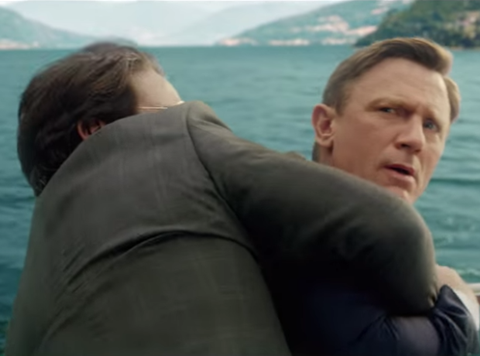 Heineken is also rolling out limited-edition Spectre bottles, which can be scanned to unlock digital content with Craig and behind the scenes footage from five of the film's locations: Mexico City, Rome, London, Austria and Morocco.
"In celebration of a partnership spanning 18 years, our Spectre campaign is our most innovative ever," said Heineken brand director David Lette. "The very nature of the Bond film franchise gives us opportunities to take a cutting-edge and pioneering approach that both excites and adds real value to the film fan's experience. By featuring Daniel Craig in our TVC and activating Spyfie once again we will give fans access to the world of James Bond."
Spectre, released on 26 October, is the follow-up to 2012's Skyfall, which became the highest grossing film in British cinema history and the first to take more than £100m at the box office. Heineken's association with the Bond series dates back to 1997's Tomorrow Never Dies, starring Pierce Brosnan.
Sales of Heineken are up 8.4% year on year to £61m [IRI 52 w/e 18 July 2015].