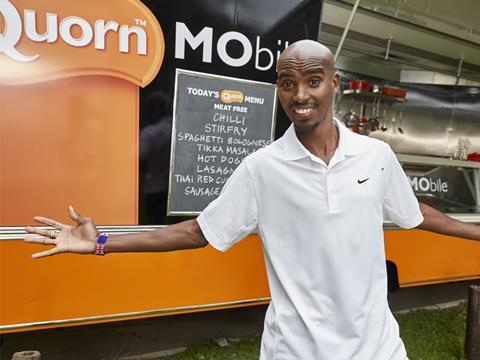 Quorn Foods has urged more businesses to follow its environmental lead after the Carbon Trust applauded the meat-free alternatives manufacturer for achieving a big reduction in its carbon footprint.
Quorn, which Nielsen ranks as Britain's 35th biggest brand, said a 15% reduction in the carbon footprint of its Mycoprotein ingredient had been attained as a result of a substantial investment to improve its manufacturing processes.
It had also managed a 10% reduction in carbon emissions at its Stokesley, North Yorkshire headquarters by switching from kerosene to gas, improved temperature control in production areas and reduced waste and thermal insulation.
"We're delighted to receive this accreditation from the Carbon Trust, but there's certainly more that UK businesses can do in order to reduce carbon emissions," said Kevin Brennan, Quorn Foods' chief executive.
"The recent investment into the business has certainly helped to ensure we're doing everything possible to reduce our carbon footprint and we will continue this as we embark on our journey to becoming a $1bn business," he said.
Darran Messem, managing director of certification at The Carbon Trust, said Quorn had demonstrated "remarkable progress" in reducing the environmental impact of its most popular products over the past two years.
"Finding efficiencies and improvements of this magnitude over such a short period, alongside increasing sales and business growth, is a good sign that a company is both responsible and well-run," he said.