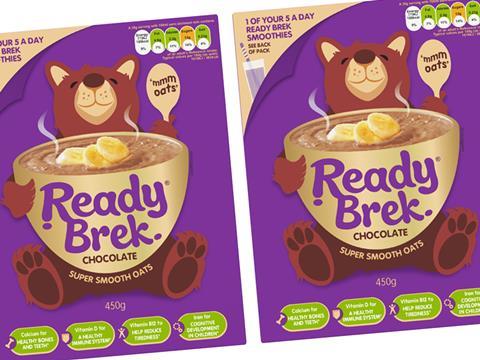 Weetabix is rolling out a new look for its kids' porridge brand Ready Brek.

Available now, the relaunch aims to modernise the brand while "singing the category-leading health credentials loud and proud". It also introduces the Ready Brek bear, a cartoon character intended as a "personality that children can emotionally connect with".

As part of the makeover for the original and chocolate variants, 'cut out and keep' smoothie recipes are featured to demonstrate the 'versatility' of Ready Brek.

"We're confident the Ready Brek bear will become a regular guest in kitchens across the country," said Hannah Flannery, commercial marketing manager.