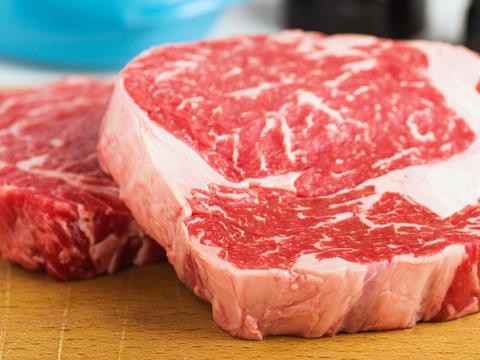 Red meat levy bodies in England, Scotland and Wales have joined forces for a marketing push to promote the health benefits of beef, lamb and pork.

QMS (Quality Meat Scotland), AHDB (Agriculture and Horticulture Development Board) and HCC (Meat Promotion Wales) each have their own regionalised education programmes but this move represented the first time the three bodies had collaborated on a unified Britain-wide generic advertising campaign.

Getting underway this month, the campaign is set to focus on proactive messaging, advising consumers on the role that meat can play in a balanced diet.

It will also emphasise its social media presence and target press activity towards younger consumers in a bid to cater to the demographic's growing interest in health.

Environmental messaging will be given an increased platform, while the work of the independent Meat Advisory Panel of medics and nutritionists is set to feature prominently.
"There is a wealth of evidence to demonstrate that red meat is packed with nutrients such as zinc, B vitamins and potassium," said Christine Watts, chief marketing and communications officer at AHDB.

"Despite this, consumers are often duped by pseudo-science or ill-informed and sensationalist reporting encouraging them to cut down on their meat consumption or cut it out altogether. This can be highly dangerous, especially for certain groups who are deficient in vital nutrients such as iron."

The project will receive its funding from the £2m pot of AHDB red meat levies ringfenced for collaborations with the HCC and QMS. The fund was introduced in April as an interim measure while a long-term solution was sought on the issue of levies being collected at point of slaughter in England, for animals which have been reared in Scotland or Wales.

"There is a very positive story to tell about how red meat can form a naturally nutritious part of a balanced diet," said HCC market development manager Rhys Llywelyn. "It's important that the industry is on the front foot and making the case for the many health benefits of lamb, beef and pork."

The QMS's director of marketing and communications Carol McLaren added: "This new programme of activity offers an excellent opportunity to work closely with our sister organisations in England and Wales to collectively raise the profile of red meat's positive health and sustainability messages."