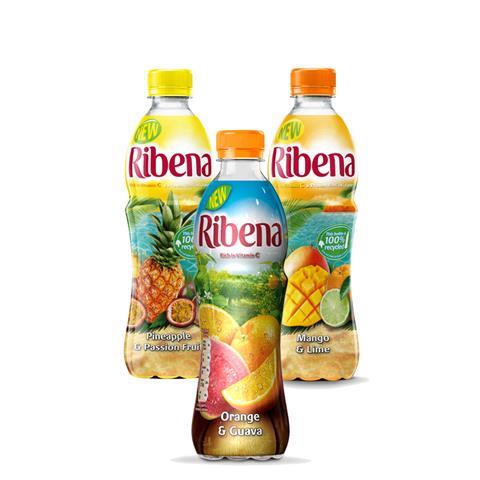 Ribena has launched a nationwide contest in which consumers could win one of five exotic holidays, as part of a bid to raise awareness of its Tropical range.
The £1.5 million 'Win a #Tropicoliday' campaign kicked off last Friday (13 February), and is awarding five all-inclusive week-long Caribbean breaks for two people up to a value of £6,000, alongside hundreds of lower value tropical-themed spot prizes.
The latest marketing push is designed to boost the profile of Ribena's tropical range, which comprises Mango & Lime, Pineapple & Passion Fruit and Orange & Guava variants and is currently in +48% value growth [Nielsen Scantrack, Total Coverage, MAT TY, data to WE 03.01.15].
Last week Ribena posted a series of clues pointing to a secret London convenience store via its digital channels, before eventually naming it as the Best One on Brick Lane on Thursday. Three shoppers were then tasked with finding three promotional bottles on shelves, and competed against each other in a series of tropical themed trials. The highest scorer scooped the first holiday.
Ribena fans are now being encouraged to nominate their home city via the brand's social media outlets as the next location for another Tropicoliday treasure hunt, which will then follow the same 'secret location' format with clues drip-fed ahead of the big reveal.
"Our Ribena tropical range has been a huge success and is currently in +48% growth, proving that the popularity of tropical flavours is continuing," Hannah Norbury, Ribena marketing director said.
"We also anticipate that this creative and unique new campaign will help to reinforce the message that Ribena RTD is the perfect option for on-the-go drink occasions, whilst highlighting its availability in the convenience and impulse channels."