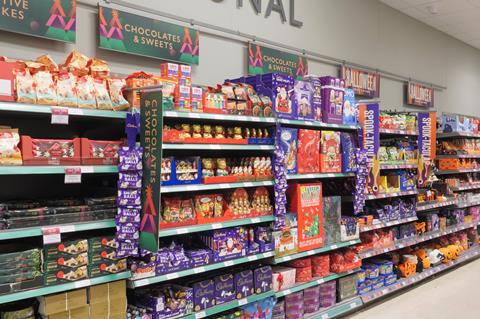 Food & drink startups and challenger brands are facing "exorbitant" marketing investment and trade promotion requests from retailers, with one asking as much as £20k for their products to feature in a single Instagram post.
With "huge sums" for marketing and trade investment, retailers were effectively "wrapping listing fees up as media", one supplier claimed.
Another said the marketing spend requested by buyers "absolutely kills any chance of making money" for smaller brands.
Waitrose was "the most expensive to deal with", added a fourth supplier, when asked about the £20k that another brand had been asked to cough up to feature in the Instagram post.
Another supplier to Waitrose, a seasoned operator running a fast-growing brand, claimed they had been asked to invest £50k for their products to feature in free standing display units (FSDUs) across the retailer's estate, which was "exorbitant and absolutely ridiculous".
Promotions on Waitrose's website, securing an offers page hotspot or running a competition will set a brand back £14,300, according to rate cards seen by The Grocer.
Hosting a branded gondola end header in Waitrose stores will cost a supplier £215 per site, per promotional period.
"The entry point for small brands is too high," one supplier told The Grocer, adding that Waitrose was "removed from reality".
After investing in a promotion with Waitrose, the supplier had visited several stores, only to find it was "badly executed", with visible shelf gaps, they added.
Another supplier alleged they were being asked to put £10k behind ad hoc Instagram posts with an unnamed retailer and said they were concerned their listing would "not continue" if they refused to pay for the posts.
A spokeswoman for Waitrose said the retailer had "a long history of championing small suppliers and, while participation in promotions is entirely voluntary, we tailor our approach to support individual businesses."
"We receive overwhelmingly positive feedback from our smaller suppliers and will continue to have open conversations with them, to help grow their brands," she said.
Waitrose has this month promoted its buyer of six years Oliver Chadwyck-Healy to the newly created position of branded innovation manager.
The Grocer understands the role has been created specifically to support the launch of new brands in the retailer.
The Groceries Supply Code of Practice states that retailers "must not directly or indirectly require a supplier to make any payment as a condition of stocking or listing that supplier's grocery products" unless payment is made in relation to a promotion or "products which have not been stocked, displayed or listed by that retailer during the preceding 365 days in 25 per cent or more of its stores" (NPD).
Ged Futter, director of The Retail Mind and a former Asda buying manager, stressed that suppliers should not pay for promotions or media activity "just because a buyer wants you to".
While working with any of the large retailers was "difficult and expensive", said Futter, with the buyer's prerogative to "get the best deal they can", there was a "huge amount of naiveté" among smaller suppliers, who tended to overspend on marketing through lack of training and willpower.
Most buyers were "trained to negotiate within an inch of their life" while many food & drink brand founders had limited experience with negotiation, he added.
Before agreeing to a deal, suppliers needed to "understand what that money's being spent on" and think about their return on investment, he said.
"As a supplier, you can say no. If you can't say no to a buyer, you will go bust."
Thea Alexander, co-founder of YF (formerly Young Foodies), said retailers had an "obligation to ensure that suppliers are sufficiently informed" that requests for ad hoc media investment were not a requirement to win or maintain listings.
In the relationship between startups and retailers, the power was "so firmly with the retailers" that they needed to spend time and money to ensure each supplier was "capable and trained", Alexander added.
At the same time, brands needed to "stay strong and not be strongarmed" into spending beyond their means, she said.
A spokesman for the Groceries Code Adjudicator said it was "responsible for ensuring that the 14 designated retailers comply with the GSCOP and treat their suppliers fairly and lawfully.
"The code limits the circumstances in which suppliers can be required by retailers to make payments.
"If any suppliers have concerns and think a retailer has breached the code, we would encourage them to speak confidentially with the retailer's code compliance officer or with the GCA," he added.