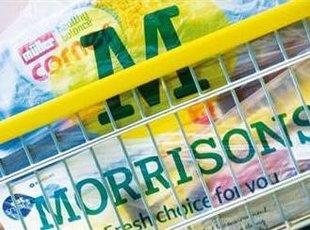 Asda, Morrisons, Waitrose and Iceland have joined together in a unique partnership to support dementia research – and are asking others food retailers to join them.
All four retailers have pledged funds from the new 5p bag surcharge in England (which began today) to support the building of a new dementia research centre at University College London.
This £350m project currently has a shortfall in funding of £100m. The 5p charge is set to bring in around £73m a year according to new research from the British government, and these four companies want to put some of this toward the UCL centre.
Waitrose recently told The Grocer that it would be giving some of its profits toward an environmental fund, and will now be adding some of this towards the dementia research project.
Morrisons has already announced it will use its proceeds to chiefly support the Morrisons Foundation and the company's national charity partner Sue Ryder, but again will also be adding to the initiative.
This forms part of a broader agenda from the government, and in particular the Prime Minister David Cameron, to use government-business funding streams to help find a cure for dementia by 2025.
In addition to committing funds from their own stores, the chief executives of Asda, Iceland, Morrisons and Waitrose have written to the CEOs of all other UK food retailers urging them to lend their support either this year or in any of the next five years.
In the letter, the CEOs Malcolm Walker, Andy Clarke, Mark Price and David Potts, wrote: "We are writing to you as a group of retailers who unusually have come together for a common cause, to support an initiative to make medial history.
"We realise that most retailers will already have earmarked funds for the many worthwhile causes they support but we invite and encourage you to join with us and make a commitment either for this year or any time in the next five years.
"The carrier bag levy is a windfall amount of money for good causes that retailers can tap into on top of their normal fundraising activities. We, the undersigned, have pledged to give funds raised in whole or in part for the first year of the levy and possibly in subsequent years."
The CEOs said they want to formalise a proposal to help fund the project in advance of the government spending announcement at the end of November.
Aldi will donate the full 5p minus VAT from each plastic bag sold in England and Wales from today to the RSPB.
Aldi's partnership with the RSPB is for a three-year period and will be extended to cover proceeds from sales of plastic bags in Scotland from the start of next year.