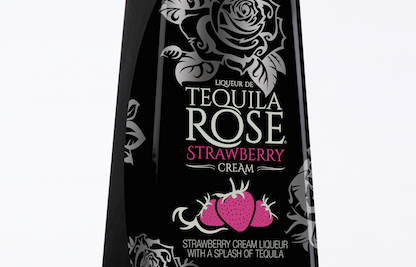 Strawberry cream liqueur Tequila Rose, distributed in the UK by Halewood International, is rolling out a revamped bottle with a temperature-controlled logo that turns pink when the drink is sufficiently chilled.

The black bottle is decorated with reflective silver roses and bright pink strawberries, which the brand said would reinforce the flavour cues and improve shelf standout.

"We're already receiving a great level of interest since the redesign, and with Valentine's and Mother's Day on the horizon there's even more reason to purchase Tequila Rose," said senior brand manager Michelle Raworth.