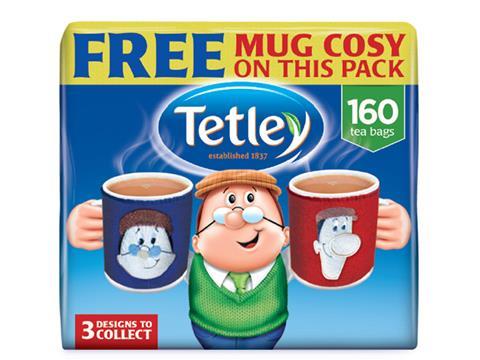 Tetley has launched an on-pack promotion offering knitted Tea Folk cosies.
Launched this week, the 'instant reward' promotion is running across special packs of Tetley 160 teabag packs - each carries one of three limited-edition Tea Folk mug cosies featuring Gaffer, Sydney or Tina.
The collectible nature of Tea Folk items would create "shopper desire" for multiple purchase, said Tetley's director of shopper & customer marketing Andrew Pearl.
"The appeal of instant free gifts and the impact that they can have on sales make them ideal for a limited-period promotion," he said.
To encourage consumer interaction with the promotion, the packs carry a #cosycuppa hashtag inviting shoppers to share a selfie with their mug cosy.
Tetley is supporting the promotion – its first 'instant reward' on-pack push in four years, with in-store activity.