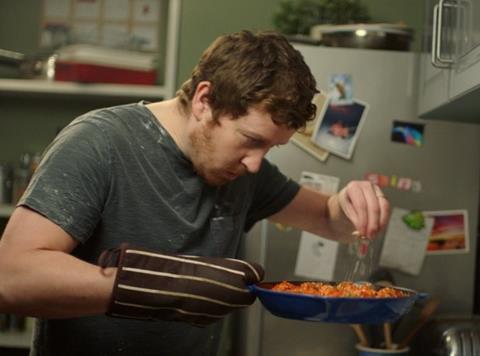 The Co-operative Group will launch its spring TV advertising campaign in the middle of ITV's Coronation Street tomorrow.
The campaign, titled 'Thank You', works on the idea of thanking 'the essential item' that the customer originally popped in for, which then led them to be inspired and discover an unexpected meal.
The 30-second advert will aim to provide suggestions for that evening's meal or breakfast the next day.
It will also look to reinforce the convenience retailer's message of 'little and often' shopping.
"Our insight shows us that busy working lives mean that one third of adults have no idea what they're going to have for dinner that evening by 5pm, so our aim is to offer them some tasty inspiration," explained The Co-operative Group marketing communications director Amanda Jennings.
"As a convenience retailer, our shoppers come to us frequently throughout the week, so we want to disrupt the 'auto-pilot' shop and help them discover something different for dinner."
The 'Thank You' campaign, which also has a shorter 20-second version, follows on from The Co-op's previous 'Popped in for…' strapline, which also highlighted own-brand products as inspiration for shoppers.
Launching on billboards, in print and on TV, the adverts will promote meal ideas focusing on protein following the retailer's £32m investment in lowering the price of own-brand British protein.
Customers will be able to see the campaign in store, with displays near relevant products and adverts playing on the in-store radio and till screen network.
Adverts will also appear on The Co-op's website and social media channels with all the recipes featuring on The Co-op's Dinner4tonight website.
Meanwhile, The Co-op announced this week that it has opened 12 new stores in the first three months of this year, investing £8m and creating 240 jobs.
It has also signed 40 new contracts for other premises as it moves towards its target of opening more than 100 additional stores in 2016. About a quarter of the latest signings are for sites in London and the South East, two key areas of growth for the group.
"Our new store programme is really starting to gain momentum now," said head of acquisitions and new store development Rob Bignold. "We plan to open another 100 shops this year, a target which is unrivalled by any other UK retailer. The sheer size of our ambition is making the industry sit up and take notice of us, which is fantastic to see."
New store openings planned for April include Inverary and Rosneath in Scotland, St Helens and Northwich in the North West and Iver in the South East.