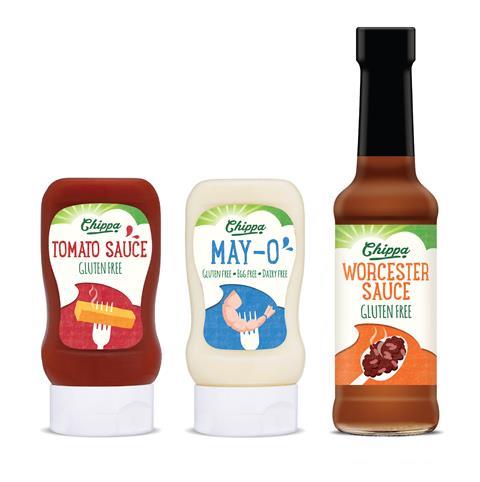 Ethnic food specialist Tiger Tiger has rebranded its traditional condiments range as an 'accessible' free-from brand.
Launching into Sainsbury's this week, the Chippa line-up – which comprises May-O, Tomato Sauce, Brown Sauce, Salad Cream, Sweet Chilli, BBQ Sauce (all rsp: £1.59) and Worcestershire Sauce (rsp: £1.29) – replaces the existing Tiger Tiger condiments. It will roll out to other supermarkets later in the year.
Claiming Chippa was the UK's only gluten and dairy-free condiment range, Tiger Tiger said it would change the perception that free-from brands are "worthy and dull". The "upbeat" branding had been designed with "a distinctly British 1950s look and feel to prompt clear recognition and affinity with consumers", added the supplier.
Tiger Tiger – which is not rebranding any other lines as Chippa - is looking to tap the boom in the free-from grocery category that it said could grow from its current level of about £300m to £500m by next year
"As consumer awareness about diet and intolerance continues to grow and the category is thriving, it is absolutely the right time to bring to market a range of condiments that appeal to the free-from customer," said Tiger Tiger head Nigel Parrott. "Our research clearly showed consumers wanted a fun and upbeat brand in condiments and Chippa is our answer."