2019 was another stellar year for ads. This year more than ever, brands have used their marketing power to tackle modern issues. We've seen glittery armpits as a statement about unrealistic beauty standards, everyday heroes tackle toxic masculinity and babies on bikes make a point about plastic.
It's not all heavy, we've been treated to plenty of bizarre celebrity appearances too, from Mads Mikkelsen on a boat to Duncan from Blue on a stool and even Delia Smith as a lasagne. Here's our pick of the best.
Ale & Stout
Guinness
The will of a rugby-loving Welsh mum tells her two sons to spend their inheritance on the Six Nations – in this ad which purports to be a true story. The highs and lows of the sport, and life, play out as the brothers travel and drink their way through the competition.
Ad awareness shot up during weeks matches were played, helped no doubt by Guinness's Six Nations sponsorship. Better yet, Wales won – mum would have been chuffed. The deal will last for six years, adding to Guinness's support of rugby, which extends to several clubs and smaller competitions.
Earlier in the year, Guinness put a tongue-in-cheek spin on the mandatory 'drink responsibly' messaging. "Make it a night you'll remember," ordered the voiceover in the ad for new product Guinness Clear – that is, water.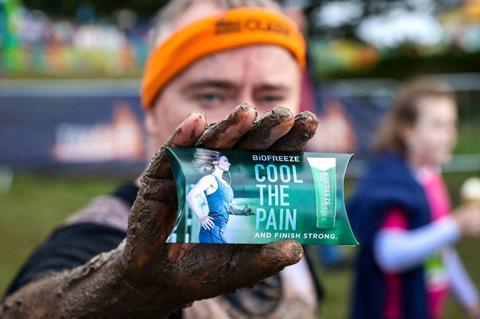 Adult Analgesics
Biofreeze
The brand is relatively new to these shores, but has already made an impact with consumers in terms of awareness, by giving out samples of the product at the moment they need it most. Gel sachet giveaways at the London Marathon – as well as Tough Mudder events – were shrewd moves. After all, what better way to win fans than by soothing their pain after a gruelling run? Ad awareness peaked in the weeks following the events, and a broader campaign will come next year.
Ambient Soup
Baxters
A pretty daft pun, but one that paid off. In the brand's first significant marketing campaign since 2012, Baxters 'We Make Super' campaign showcased its best traits: the quality of ingredients, the craft of its product developers and the company's long family-run heritage. It features proud farmers, Scottish landscapes, close-ups of the food and family scenes. The 30-second spot ran from November last year to the start of this year, with ad awareness hitting a high in February.
Bagged Snacks
Walkers
As the thousands of tickets sold to the Spice Girls reunion tour this summer prove, there is still a lot of love for the girl group. In this ad the girls visit a superfan who has won a VIP meet and greet. He's ecstatic – but will he share his crisps with them? Zig-ah-zig nah. The ad appeared and awareness of it spiked just as Spice mania gripped the UK all over again. It's not the first time the fab four (or five) has partnered with Walkers – they last did so at the peak of their pop powers in 1997.
Bottled Water
Evian
The bottled water makers' babies prove to be a hit whenever they are used by the brand. First the tots did an underwater ballet, then in 2008 roller-skating babies 'broke the internet' in what became one of the most viewed adverts of all time. In the latest Live Young spot the babies sing, play tennis, do bike tricks and strike poses. They also, notably, discard their empty plastic bottles into a recycling bin. The company has committed to 100% recyclable bottles by 2025.
BSM
Lurpak
A woman rolls out of bed as the spread curls off a knife in this ad made up of snappily edited left to right shots. "Today things are going to run a little smoother" says the voiceover as she puts together a sandwich for lunch. Of course, mornings never go quite as easily – a tomato stain on a shirt sleeve makes things a bit more real. The brand achieved solid awareness scores throughout the year for this, as well as its butter box ads and online-only recipe tutorial videos.
Cakes
Mr Kipling
At a tedious gathering for adults a young lad is keen to get his hands on a Mr Kipling cake. They are in short supply, however, and he ends up swiping one from under his mum's nose. The tinker later proves to be thieving not for himself, but his sister, who is stuck at home revising. They share a moment of sibling appreciation, before he annoyingly turns off her bedroom light. First shown in 2018, the ad still airs and resonates, with awareness bubbling nicely ever since.
Canned beans
Heinz
Heinz launched a major masterbrand campaign this year – 'Heinz Makes it Better'. The edition of the ad series focusing on beans proved a highlight. A music teacher conducts an out-of-tune and off-time school band and daydreams of the meal he's going to head home to. "That's tea sorted" the voiceover says, as teacher inhales the tasty bean steam in his mind. Mayonnaise and soup also had their own ads, as well as one that marked the brand's 150th year.
Canned Fish
John West
"At least eating fish is easy" goes the tagline in John West's humorous series of ads this year. In each spot, fishermen in small boats hit a spot of bother – hungry seagulls among them. The eating, though, is made simple by the brand's new resealable 'no drain' plastic pots. You can put them in the fridge too. Although John West's real fishing operation is nothing like that portrayed in the ads, the humour struck a chord, with respectable ad awareness scores in the second half of the year.
Carbonates
Coca-Cola
As the official soft drink partner of the Premier League, Coca-Cola marked its sponsorship of the new season with an ad that features some 250 fans of all 20 teams – even a begrudging West Ham.
With the bittersweet singalong 1980s classic Only You by Yazoo playing in the background, we see fans in their hometowns getting geared up for the next game and celebrating wildly. There are some slightly surreal shots – Norwich City shareholder Delia Smith as a lasagne, a jigsaw come to life and a snail in a scarf – but overall the sense is one of coming together, for footie and a coke. Where Everyone Plays, reads the tagline. Although its 'Holidays Are Coming' Christmas ads are a perennial hit, the football ad saw the brand's next-biggest ad awareness peak.
Cheese
Strings & Things
Online commentators decry this ad's annoying theme song. But it certainly sticks in the memory. After mum brings home a big bag of shopping, daughter dives straight into it – literally – to grab some Cheestrings. Then follows a frankly psychedelic trip through the range. Back in the kitchen, mum cries for her girl's return as a man-sized Cheestring in Spandex plays a saxophone. The mad visuals and earworm of a jingle saw awareness levels for the brand get a big boost.
Chocolate
Cadbury
A strong suite of ads through the year saw ad awareness for Cadbury and its products sustained throughout. The brand's Darkmilk ads spoke directly to the target demographic, encouraging them to try a new chocolate that, like them, is 'a bit grown up'.
And what better way to do that than by bringing back two stars of the 1980s and 1990s – Kim Wilde and Jason Donovan – going about their grown-up lives? "Remember me?" the popsters ask. As well as the nods to nostalgia, Cadbury pulled at the heartstrings with its Fingers ad, in which little Billy shares some chocolate treats from his mum's cupboard with his lonely school friend by smuggling them in his pencil case. Both approaches saw Cadbury score high ad awareness scores in the months after several product-specific ads.
Cider
Strongbow
The Great British pub and its patrons are the stars of Strongbow's 2019 TV ad, in which characters gather in cosy surroundings to listen to a bearded hipster duo do a folksy acoustic cover of 1980s hit Together in Electric Dreams. Ad awareness levels lifted during winter months for Strongbow, showing that cider is no longer just a summer special. Its Dark Fruit line enjoyed a lift during the warmer months, nevertheless, thanks to a colourful, comedy ad with a different tone.
Condiments
HP Sauce
HP Sauce is, it says, "the only brand with the Houses of Parliament present on its product packaging". It's been that way for a century. With the original building wrapped in scaffolding for maintenance work until at least 2021, it was a brave and cheeky move for Kraft Heinz to make the label follow suit. The brand reflected the building's current status by adding scaffolding to the image of Big Ben on its 255g glass bottles. A great PR stunt that saw ad awareness spike soon after.
Cooking sauces
Dolmio
The nightly struggle of parents to get their young children away from toys and screens and to the dinner table plays out at an epic scale in Dolmio's Battle of Dinnertime ad. There is a lot of humour packed in with which many parents will identify – whether their kid is selfie-obsessed or a runaround terror. A Dolmio bolognese is raised as a peace offering, which sees families come together to eat across the battlefield. The Game of Thrones-influenced ad ends with the 'no drama' tagline.
Deodorant (men)
Lynx
It's been a huge and headline-grabbing year in Anthony Joshua's boxing career, making him a shrewd choice of brand ambassador for Lynx.
Ads for the Ice Chill range this year see Joshua's crew – footballer Jesse Lingard, rapper Tinie Tempah and YouTuber Calfreezy – visit young men behaving in very, well, un-chill ways. From getting angry in the barber's to wildly celebrating a goal to being a bit too keen on dating apps, the crew reminds the boys they are hotter when they are chill. Sound advice.
Joshua's ad appearances corresponded with great ad awareness scores for the brand. The boxer's recent reclaiming of the heavyweight world title won't hurt that, either. During the bout's ad breaks Joshua plugged JD Sports, Beats headphones, Lucozade, Bulk Powders and Under Armour sportswear.
Female skincare
Dove
Some 88% of women feel that society promotes an "ideal underarm" according to Dove, which sets out to remove the "stigma, shame and stereotypes" surrounding it in this rousing ad: Arms Up. A continuation of Dove's long-running body confidence championing ethos, which started with its Real Beauty campaign in 2004, we see that underarms are diverse and different for everyone. Whether shaved, hairy, tattooed or otherwise, 13 women share their underarm choices.
Flavoured milk
Frijj
The brand has enjoyed a modest but constant ad awareness score throughout the year thanks, in part, to its series of long-running ads featuring two housemates failing to resist 'The Urjj' and trying to sneakily steal each other's Frijj. The moo-ing bottles give them away. A promotional campaign this year meant shoppers finding a moo-ing bottle of their own could win a cash prize. Frijj maker Müller's sponsorship of the British Athletics Championships also boosted brand awareness.
Frozen fish
Birds Eye
The appointment of handsome Italian Riccardo Acerbi at the start of 2018 gave the previously jolly-Santaesque Captain Birdseye a new vibe. This month, he even released his own eau de toilette. In this year's best-performing ad for the brand, Cap takes a dive in the ocean, whips up a fish finger dinner and has a laugh with the kids. Swoon. The brand's meat-free range also benefited from a series of mockumentary-style ads featuring visitors to a vampire convention.
Frozen Potatoes
McCain
Families come in all shapes and sizes, a fact that has been celebrated by McCain in its multi-year 'We Are Family' series of ads. In the third instalment – called Differences – 10 real-life families from across the UK are featured enjoying McCain chips and coming together around the dinner table. Ricky Tomlinson delivers a touching voiceover that explains that while there are differences between us, "it's differences that make a family". An unexpectedly poignant point for our times.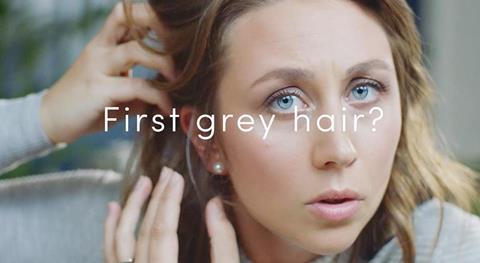 Hair styling
Clairol
A montage of relatable female life firsts being achieved – riding a bike, trying on your first bra, shaving your legs, moving into your first house and your 30th birthday – feature in this ad from Clairol Nice 'N Easy. "So when it comes to your first grey," the ad says, "you shouldn't be scared." The ad doesn't promote not dying greys of course, but rather notes the "power to choose" if you want to. It's an effective message that saw ad awareness hit respectable levels after it aired.
Instant coffee
Nescafé
A widening pupil and a plume of steam illustrate how Nescafé's Gold Origins range can "stir the senses". That sensory tickle is tied to images of the jungle and coffee growing. The brand notes the product is "grown respectfully" and "crafted with care" a nod to the ethical considerations increasingly important to consumers. More recently, its Azera ads have taken cues from alcohol ads and feature partying hipsters. Both approaches have seen solid ad awareness scores.
Juices & smoothies
Innocent
Duncan James from boy band Blue begrudgingly delivers Innocent's new product key messages in this funny ad, but struggles to hide his concern about how much he is getting paid to do so (just £50 apparently). The fact the new smoothie is probably more green in colour is played on, and James' D-list status is affectionately mocked. The ad was followed by a mock online apology video from Innocent's marketing team about the colouring of the smoothie.
Lager
Carlsberg
Not many ads start with an apology and a cynical questioning of a brand's slogan.
Here a rowing Mads Mikkelsen – the beer's so-called 'brand philosopher' – admits "in the UK, Carlsberg pursued being the biggest, not the best and the beer suffered" before implying he'll deal with those responsible.
The whole thing has an intentionally Nordic noir atmosphere, a genre Mikkelsen is synonymous with, and given the message ends up being darkly humorous. "Has the person responsible for the old beer been dealt with?" Mikkelsen asks when he reaches the shore, as bubbles rise from the middle of the lake. "Probably" he adds. The star's turn led to a significant uplift in awareness for Carlsberg. A £20m broader campaign this year hopes to prompt a "reappraisal" of the lager.
Meat-free
Quorn
"Question" begins each of Quorn's series of ads this year. How did Steve impress his mates for Veganuary? What did Anne serve up for everyone at the tennis tournament? The answer is of course Quorn. And their guests enjoyed every bite. The brand positions itself as suitable for a range of situations, with some food porn-style shots to get the mouth watering. Unlike the product the ads are very cheesy, but effective – with ad awareness boosted in the first half of the year to match.
Meat snacks
Pukka Pies
Poetry and alliteration have long been known to be effective advertising tools. Pukka's recent The People's Pie campaign has both. A montage of the various types of people and the ways they enjoy Pukka Pies – including "deconstructors, upside downers, onion ringer dippers". The focus is on the situations where a Pukka Pie can be enjoyed, as opposed to the flavour and family life the previous long-running campaign covered. Both approaches resonated with the public.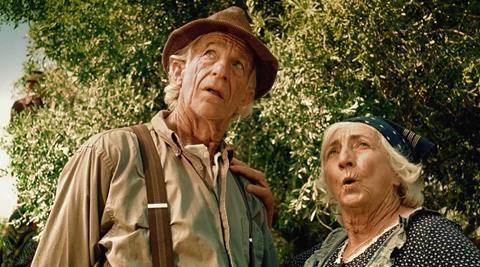 Oils
Bertolli
Bertolli returned to TV screens for the first time in more than five years with a refreshed ad. As with previous efforts, the Mediterranean growers are the stars of the show, but in this reboot they take the health benefits of their diet to new heights, pole vaulting and leaping through the air to pick the olives. "Passion makes perfect" the voiceover says, over operatic music. It's familiar, fun and fresh, and its airing corresponded with rises in ad awareness among audiences.
Rice
Uncle Ben's
With Brexit and politics seemingly serving to divide us by our differences, Uncle Ben's The British ad campaign celebrated the nation's diverse make-up and reminded audiences that wherever we come from, we're all British. The nation is portrayed as a recipe, full of different flavours. The ad is set to the poem of the same name, written and performed by British poet Benjamin Zephaniah. "Add some unity, understanding and respect," he says. "Serve and enjoy."
Razors & blades
Gillette
The razor brand tackled toxic masculinity head-on in a powerful advert this year.
The clip covers the countless examples of sexism seen in the media and the workplace and damns the familiar refrain "boys will be boys".
The campaign makes a small but significant change to its 'the best a man can get' slogan of 30 years, changing it to 'the best men can be'.
More than just damning today's men, the ad celebrates those that take a stand against bad behaviour and is hopeful for change – "because the boys watching today will be the men of tomorrow".
It was an immediate viral hit, garnering huge amounts of praise – but also virulent criticism over what some saw as 'virtue signalling'. Still, the intensity of the backlash rather proved the ad's point.
Shampoo
Head & Shoulders
England football stars Kieran Trippier, Kyle Walker, Jordan Nobbs and Steph Houghton mentor the next generation of football talent in Head & Shoulders's first unisex sports campaign. The brand has worked with sports stars before, but the ads were very much about them. This ad is more about the young talent they are helping. Although the kids have some mad footballing skills, as important is their dedication and ability to pick themselves up after getting knocked down.
Shower products
Sanex
Ominous tones and sinister phrases begin Sanex's ad. "Colourants. Fragrance allergens. Chemical ingredients. Does your skin really need so many?" asks the voiceover as glops of paint rise from people's bodies. It's a message that the brand – whose products contain 0% colourants and 0% soap – has been pushing for some time, but this year it became a pithy slogan: "Free your skin, choose fewer chemicals." Happily, the paint washes off in a refreshing shower scene.
Spirits
Jack Daniel's
The days of rock stars like Slash and Keith Richards swigging bottles of Jack on stage are now long over (legend has it it was only apple juice anyway) but the brand is still tying itself to the rock 'n' roll lifestyle in its ads this year. Link Wray's Rumble plays over a black-and-white montage of sweaty gigs and seedy bar scenes as a voiceover notes how the whisky brand is the "squarest, hippest, luckiest, mean looking truck-iest" and so on. It is the "whiskiest whisky" it concludes.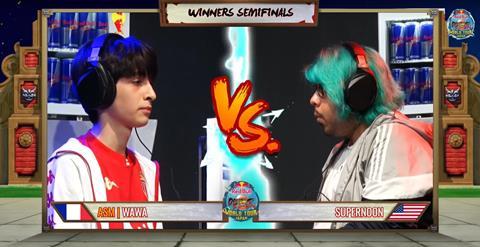 Sports & energy drinks
Red Bull
Esports is booming, and big competitions can sell out stadiums. In the UK alone, PwC predicts that over the five years to 2023, revenue will keep rising at a CAGR of 20% – making Red Bull's sponsorship of teams and competitions across many international markets very savvy. As well as its real-life Formula 1 team, the brand also backs an F1 Esports gaming team whose young members have been having a great year. It is also a backer of British FIFA gamer Ryan Pessoa.
Spreads
Marmite
The brand has long sought to divide the nation into lovers and haters, but this year attempted to convert some of the haters with hypnosis.
The ad presents a parade of haters – "it tastes like bin juice" says one – before they are made to watch a film "so powerful" it can change their minds. After watching the clip, they end up scoffing the spread and reassessing their previous position. "I've wasted my life really," mourns one participant, close to tears.
The brand has long made the most of its product's divisive tasting notes, and for this campaign launched a microsite inviting users to best describe Marmite from options that included "It smells like a baby's nappy". A social campaign invited converts to share their stories with the hashtag #marmitemindcontrol.
Squashes & Cordials
Robinsons
A young girl wanders through an office pointing out things that are "not natural". Inspired, the workers run out into the park, kick off their shoes, climb trees and dance in the sprinklers. Many will sympathise with the sense that sitting in front of a computer screen all day isn't quite right. At least Robinsons' ready-to-drink squash provides an excuse to make "time for something more natural". Ad awareness rose during the summer months in response to the campaign.
Still Wine
Casillero del Diablo
Casillero's founder started a rumour that "the Devil himself" guarded the brand's cellars. Hence the name. "This rumour turned into a legend" explains the voiceover in the brand's retelling of this tale, featuring partying through the ages and lush visuals. This, along with an ad for its Diablo wine with a voiceover seemingly provided by Beelzebub himself, ensured healthy ad awareness all year. As did its renewed sponsorship of Sky Cinema, which has been going since 2015.
Suncare
Nivea
Myths about Brits not needing sunscreen are busted by the sun itself in a humorous series of ads by Nivea that ran over the summer. People in the park share the myths – the rays are weaker, it's too cloudy for lotion – before a downbeat Mr Sun arrives. They apply sunscreen and the big-headed character beams a smile. The ads, which were made in partnership with Cancer Research UK, offer a three-step call to action for staying sun safe: seek shade, cover up and apply sunscreen.
Sweet biscuits
McVitie's
Last year, McVitie's Jaffa Cakes ad told the story, using CGI, of a woman on her first day at an office and all the nerves and awkwardness that entails – made easier of course with some sweet treats. It was heartwarming and cute. This year the brand has gone in a very different direction.
The ad for its new Jaffa Cakes Nibbles product sees a goat popping up from behind the sofa and out of a kitchen cupboard bleating: "Whaaaat?" Celebrity Joey Essex appears too – where else but in a tanning salon? – to ask the goat: "What are you saying?"
It's off the wall and makes little sense – aside from pre-empting the public's possible reaction to the product – but is nevertheless memorable. Both ads resulted in a marked rise in awareness of the brand among consumers.
Table sauces
Hellmann's
The brand team must have been pinching themselves when a popular contestant on six million viewer rating reality show Love Island kept going on about his love of mayonnaise. Tommy Fury became a tabloid favourite – and the younger brother of boxer Tyson was swiftly snapped up to star in his own ad, which played on the relationship he'd begun on the show. A pun too obvious to resist: he swaps real-life partner Molly-Mae for bottle-in-a-wig Molly Mayonnaise.
Tea
Yorkshire Tea
Putting well-known Yorkshire stars in banal workplace situations has proven a rich set-up for comedy for the tea brand. Sean Bean's self-parodying turn is among the best of the series, which has previously starred the Kaiser Chiefs, Michael Parkinson and the Brownlee brothers. After drawing a sword, Bean delivers a rousing battlefield speech about selling teabags… to bemused staff in a drab meeting room. It's followed by a reminder about Thursday's fire drill.
Toilet tissue
Andrex
For once, puppies are not centre stage in Andrex's latest ad, which instead focuses on a family and their experience with the brand's softer classic loo roll and washlets. How clean and fresh did it make them feel? The awkward question is met with a "tea anyone?" from grandad. As in previous ads from the brand, the real response is left to the young kids, who share some mermaid and baked bean-related metaphors. Andrex this year also created a series of shorts for WaterAid.
Toothbrushes
Oral-B
"Change one thing" is advice heard from the star of Oral-B's recent ads, from both her personal trainer and dentist. So she did – switching to an electric toothbrush. She's likeable and like most of us isn't an electric toothbrush obsessive – calling one of the brush's features a "pressure control thingy". The brand followed up with a pop-up brushing analysis event in London, where visitors discovered the spots they were missing, to promote its Oral-B Genius X with AI product.
Toothpaste
Sensodyne
It's a well-worn format that apparently still works, given the ad awareness scores the brand achieved this year. Grab a dentist and get them to recommend Sensodyne. It makes sense, given dentists are among the most trusted of all professions. According to the 2019 Ipsos Mori Veracity Index, 90% of Brits trust them to tell the truth. Having relied on this golden formula for many years the brand has this year also used non-dentists, who connected the toothpaste with living healthily.
Yoghurts & potted desserts
Müller
Following a successful campaign that featured singer Nicole Scherzinger in various situations enjoying yoghurt, Müller has this year turned its attention to British athletics stars.
Katarina Johnson-Thompson, Dina Asher-Smith, Vanessa Wallace and Laura Sugar all feature in spots for the brand, as they train hard for the next championships – which also happens to be sponsored by Müller. Blobs of yoghurt still end up on noses, but this time during displays of athletic prowess.
Behind-the-scenes online videos of how the ads were made worked to bring audiences closer to the sports stars, who looked like they enjoyed the process. Ad awareness grew in the build-up to the championships, as well as following broadcasts of Scherzinger's ads.