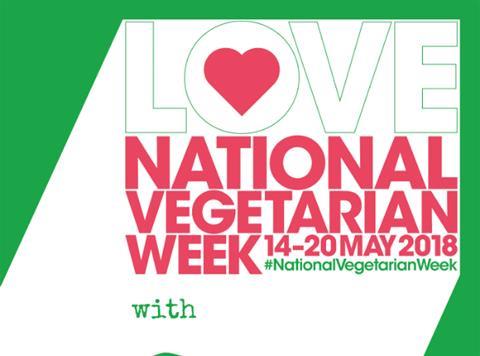 The Vegetarian Society is to run its first London Underground poster campaign, to coincide with National Vegetarian Week.
The push will run for a fortnight from 7-20 May to showcase meat-free products and brands – with suppliers invited to add their names to posters that will appear on stair, lift and escalator panels across the capital's Tube system.
Mash Direct, VBites, Granovita, Perkier Foods and Soho Coffee Company are among the names to have already signed up.
The activity was "a collective advertising project" said Lynne Elliot, Vegetarian Society chief executive. "We welcome anyone with a veggie product or service to get in touch and be part of a campaign that will make a bigger splash than individual posters could alone. The Tube handles up to five million passenger journeys per day. That's a lot of eyes that could see these posters."
This year's National Vegetarian Week will take place from 14 to 20 May, and was "set to be huge" said the Vegetarian Society. "All things veggie and plant-based are very much on trend at the moment."
Brands and manufacturers that wished to take part in the Underground push should visit nationalvegetarianweek.org or call 0161 925 2000, the society added.