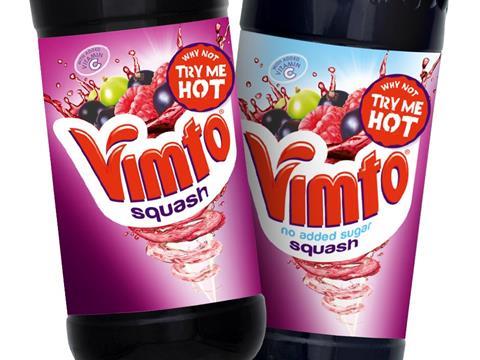 Vimto is running its Try Me Hot push for the second year running.
Limited-edition bottles featuring a 'Try Me Hot' flash are being rolled out now alongside PoS material to encourage shoppers to try the squash with hot water.
Brand owner Nichols said it was hoping to replicate the "initiative's success" last winter and tempt new shoppers to try the soft drink outside the peak summer period.
"Most shoppers know Vimto in its original 'cool' form, but drinking it hot amplifies the unique taste to give both parents and children a winter warmer plus a healthy dose of vitamin C during these cold winter months," said senior brand manager Vicky Marsden, adding the push would boost year-round consumption.
To raise awareness of the campaign, Vimto last week launched a social media competition offering consumers a chance to win a furry 'Vimtoad Cuddler' hot water bottle.