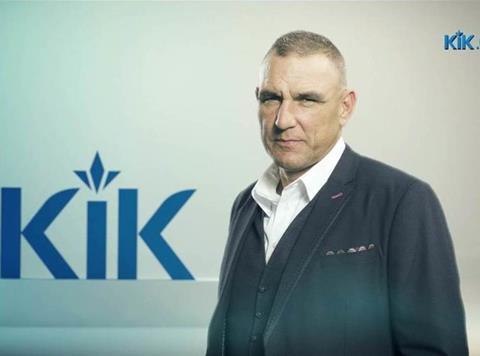 Hollywood star Vinnie Jones will be the first celebrity to advertise e-cigarettes on national television in the UK. KiK E-Cigarettes has signed up the star to front a new £1.2m TV advertising campaign which launches today.
The adverts are running as part of a multi-channel TV campaign, including prime ITV slots around Coronation Street and Emmerdale.
The advert will also air around the Champions League Final, airing on Sky Sports on Saturday 6 June. It will run in over 1,000 slots throughout June which will mean that over 25m people are expected to view the advert.
In November 2014, KiK aired the first ever advertisement on national TV to show people vaping.
"We are fast becoming known for our innovative approach to the vaping industry and how we market to past smokers keen to make the change to e-cigarettes," said KiK CEO Sandy Chadha. "Vinnie Jones was a natural choice for us to sign up, he is a Hollywood A lister and well known amongst our target audience. The fact he used to kick for a career was an added bonus."