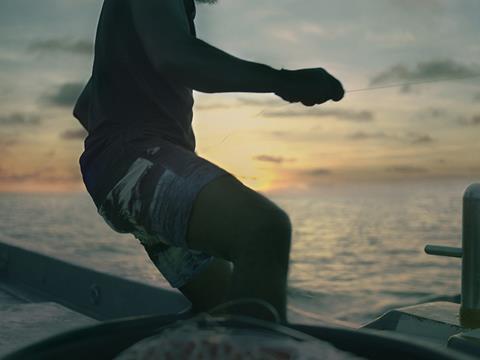 Waitrose is highlighting the ethics of its tuna sourcing for the latest TV ad in its provenance campaign.
The ad, which will air tonight (3 April), shows fisherman in the Maldives using the handline method to catch Waitrose tuna.
The TV execution, which will be accompanied by print, social media and digital elements, aims to raise awareness of Waitrose's responsible sourcing guarantee on all of its own-label fish. The retailer is also "on track to meeting its commitment" to ensure all its branded canned tuna is either MSC-certified or pole-and-line caught by the end of this year.
Viewers will be able to find out more on the Waitrose site with a 360° 'access all areas' feature, which offers "a chance to see behind the camera lens into Waitrose's fishing and sourcing practices".
The ad is the latest instalment in Waitrose's campaign to promote its sustainability credentials. The campaign kicked off last April with live footage from its dairy farms to highlight its policy for cows to have access to grazing for a minimum of 120 days a year.
The initiative came in response to greater customer demand for information on provenance and has since focused on a number of areas of the business including egg production and fish sourcing.
Rupert Ellwood, head of marketing at Waitrose, said: "We've always been proud of the care and commitment our farmers, fishermen and suppliers put into producing our food. All Waitrose own label fish are responsibly sourced and this shows customers where it comes from in an open and honest way."