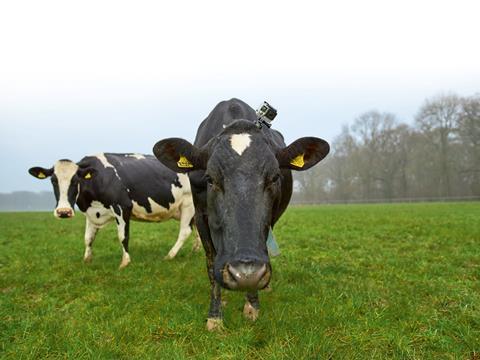 Waitrose is primed to launch a new ad campaign, which it says will take us behind the scenes of its real farms to see carefree cows chomping on real grass, bees buzzing in their hives and happy hens scratching in real earth.
The ads will be filmed on the same day they are broadcast, giving "immediacy and authenticity" to this campaign. The retailer's press ads will also feature photos of its farms taken within the previous 24 hours, while footage streamed live from Waitrose's own farm at Leckford Estate in Hampshire will be shown on screens in major train stations.
It's innovative, it's ground-breaking, it's an industry first, says Waitrose as it proudly trumpets its food credentials, the care and commitment of its producers and suppliers, and its uncompromising authenticity.
But as real farmers stagger back from their farmgates having wrangled over milk prices – and as animals get loaded into lorries for the journey to the definitely 'real' but very un-Hollywood abattoir – how much will pretty pictures and cute animals really resonate with consumers?
There is no question (some) shoppers increasingly demand authenticity. The furore in the wake of Tesco's 'fake farms' brands is testament to that, and Waitrose's "live from the real farm" approach is an interesting juxtaposition to Tesco's strategy.
Indeed, Waitrose says it is responding directly to demand it is seeing for quality food and consumers wanting to be reassured about provenance, and it is using innovative technology – including strapping a camera on the head of Mo the cow – to prove its food credentials. And, unlike others, it does have its own farms.
But while food provenance and authenticity remain incredibly important (not least with the memory of Horsegate still looming large), these issues do not go to the heart of every single purchasing decision.
Waitrose's new campaign is about differentiating it from its rivals and reassuring its existing foodie shoppers that they are doing all the right things when it comes to sourcing. But, equally, Tesco's Farm brands can be seen to respond to just as real a need and a clever way to claw back some of the middle ground it has lost to the likes of Aldi and Lidl in recent years. Many people would rather buy Redmere Farm carrots than Everyday Value carrots, and Tesco's new strategy has recognised just that.
As long as the products themselves are of a decent quality and responsibly sourced, there is room for all kinds of farms in grocery – real ones and made-up ones.