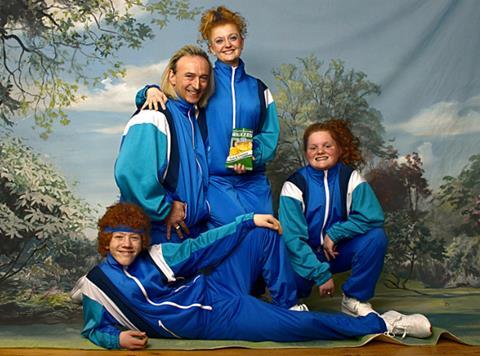 Walkers is marking its 70th anniversary with a multichannel campaign including two new TV adverts.
Running for seven weeks, the push kicks off tomorrow (7 April) with the first ad – which had been created to "thank the British public for their continued support over the past seven decades" said Walkers. It was intended as an "ode to the nation".
It describes how the bagged snacks giant has been inspired by people's "quirky and evolving" tastes, while celebrating "all the little moments in life where, no matter what the decade or fashion of the time, Walkers has been an integral part of people's lives".
"We wanted the ad to show how far the brand has come, with some fun and relatable moments along the way," said Rachel Holms, senior marketing pirector at Walkers owner PepsiCo. "From trying to enjoy a barbecue in typical British weather, to a man and his grandson enjoying a packet of Walkers together at a football match: we are proud to have been part of households across the nation for so many years."
Last month, Walkers launched a selection of limited-edition crisps that reflect popular recipes of past decades, from the 1950s to the 2000s. The six-strong lineup comprises Coronation Chicken (1950s), Roast Lamb & Mint (1960s), Cheese Fondue (1970s), Chicken Tikka Masala (1980s), BBQ Rib (1990s) and Sweet Chili (2000s). They will be the focus of the brand's second new ad from 23 April.