Chaps don't do really do chocolate. The sector's focus is overwhelming feminine; think Audrey Hepburn munching on a Galaxy as she's whisked along the Amalfi coast. True, lads might be lured to Snickers or Yorkie by blunt blokey ad campaigns and man-sized chunks, but there's nothing out there for the discerning gent who values something a little more sophisticated.
We think it's time that changed. So we've set Brandopus – packaging agency of the year in The Grocer's prestigious MAP Awards for the past five consecutive years – a creative challenge: to come up with a chocolate brand that appeals to an older, more sophisticated and suave breed of man than the shower room jocks other male-oriented chocolate brands seem to be going after.
Brandopus has risen to the challenge. The results, which we'll be publishing later this week in the latest in our 10 Things series of digital features, along with concepts for sports sweets and functional chocolates, point to the potential of creative thinking in broadening brands' horizons and unlocking lucrative new consumer groups.
They also make an unlikely pairing of a peacock and an African root famed for its aphrodisiac properties. Interested?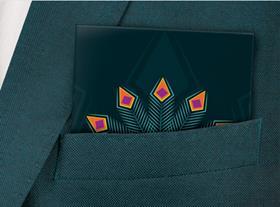 Chocolate for chaps
Yorkie and Snickers have had a go at appealing to blokes with their tongue-in-cheek Not for Girls and You're Not You When You're Hungry campaigns. But the sophisticated man about town has for the most part been ignored by confectioners, despite chocolate oozing many of the qualities that might appeal to the modern chap. So how could chocolatiers get this demographic on board?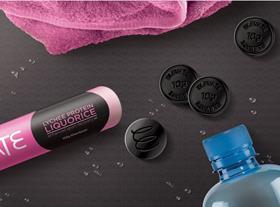 Sweets for gym bunnies
Marathon runners swear by jelly babies as an effective energy boost to get them over the wall, and chocolate milk is big among the body building crowd as a muscle recovery aid. So what chances do other types of confectionery have in tapping the health and wellness trend that's transforming other sectors in food and drink? What would sweets for gym bunnies look like?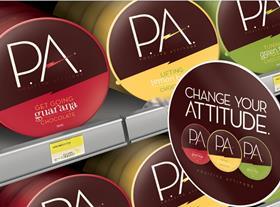 Functional confectionery
Functional food & drink is booming in Britain, as everyone from soft drinks brands to babyfood manufacturers fortify their products with natural ingredients and make claims about their functional attributes. The trend seems to have passed confectionery by. Until now… how could the category turn the functional trend to its advantage?