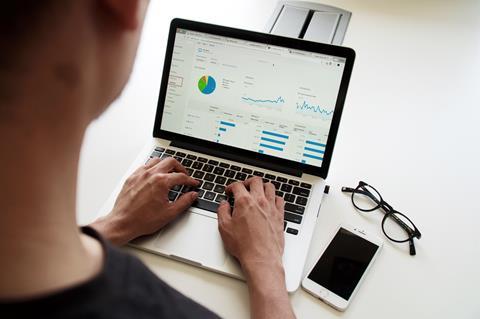 It's 25 years since the idea of a supermarket loyalty card was first mooted in conversations between Dunnhumby and Tesco. Since then Sainsbury's, Morrisons, Co-op and Waitrose, to name a few, have created a significant amount of value for consumers through the creation of their loyalty programmes.
Similarly in the quarter century since, data-driven insights derived from the collation of customer transactions has also driven significant value for retailers – and the proliferation of digital platforms and channels since has now multiplied the opportunity for this consumer/retailer value creation by a significant amount.
The anniversary is a good moment to reflect on the data revolution. The phrase 'data is the new oil' has now become a cliché, but the dangers posed by an 'oil spill' are very real and supermarkets and grocers are not immune.
I am not talking about data hacking but about the handling and collation of data in response to changing consumer expectations. We are now entering a 'privacy first' era for digital after the learnings of the past couple of decades. Consumers are becoming more aware of how their data is being used by organisations and where this might intrude on their privacy.
Supermarkets and grocers should sit up and take notice of this trend because data is more important than ever to their business model. It's not just underpinning insights around efficiencies in the supply chain and helping with more effective marketing – it's also becoming increasingly important in the move for supermarkets and grocers towards becoming media owners, and selling their own digital advertising real estate to brands.
Too high a frequency of ads served, too much retargeting across channels or too much personalisation can all damage the relationship with your customer. There is a new norm emerging that all advertisers need to acknowledge. GDPR legislation outlines the minimum requirements but the aim should be to exceed them
At Google, we have overhauled our practices and principles around data in line with consumer expectations of greater privacy. We have signed up to internet pioneer Tim Berners-Lee's 'Contract for the Web', which outlines the responsibilities that governments, companies and citizens must all take on to create a better online world.
The strategy is to do more for users but do it with less data to earn their trust. I'd recommend this approach to all stakeholders in the grocery business. A good way to frame the strategy is to think about using data to enhance user experiences rather than for immediate monetisation.
Some guiding principles worth adopting include:
Only gather and keep data that is useful – otherwise your teams will be overwhelmed and data will hinder instead of help decision making
Make it easy for consumers to understand what data is being collected and how it is being used
Make sure you have user consent for personalised advertising
Do not sell personal information
Don't target your promotions to individuals based on sensitive information like sexual orientation or ethnicity.
In a fiercely competitive market, it's the customer experience that will determine loyalty and repeat purchase. But if you lose consumer trust in how you handle data, you really will torpedo your bottom line.