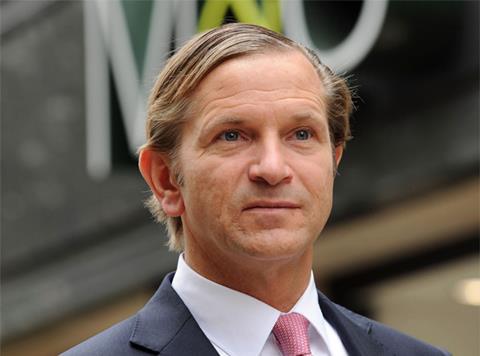 Marks & Spencer CEO Marc Bolland has seen his pay packet fall 26% after he missed out on a bonus.
In its annual report published yesterday, M&S said Bolland was paid £1.58m in 2013/2014, down from £2.14m a year ago. Last year, his pay package was boosted by an £829,000 bonus.
It is the first year that Bolland has not received a bonus since he took over from Sir Stuart Rose in 2010.
M&S said in May nobody at the company would receive a bonus this year because performance targets had not been met.
Last month, M&S reported a third successive drop in annual profits, with underlying pre-tax profit falling 3.9% to £623m.
M&S also said Bolland and other directors had asked not to receive a salary increase, even though the retailer awarded an average raise of 2% to its UK staff.
M&S said it had updated the targets for next year's bonus to align rewards of business unit directors more closely to the profit performance of their business area. It also said achievement against its sustainability agenda Plan A objectives would now underpin the entire bonus scheme.
Separately, M&S published a new set of Plan A commitments for the next five years including a pledge to make M&S's global operations carbon neutral and for UK stores to raise £1m a year for global charities.
It also said it would introduce new labels to highlight the growing number of products with Plan A qualities.