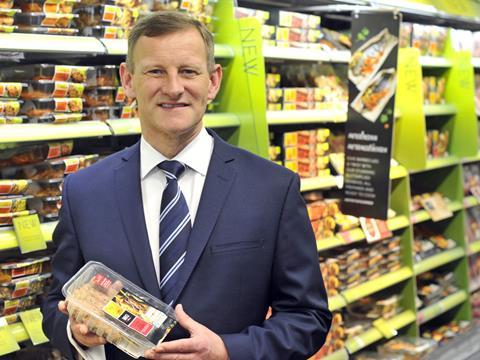 M&S has launched a full review of its food business, as the long-term slide in food sales continued in its annual results.

The struggling retailer is conducting the review as it acknowledged that better pricing, better availability and better innovation were needed to compete. Stuart Machin, who joined M&S in a new role of MD of food just three weeks ago, is leading the revamp.

M&S's food business was the best performing part of the business until a year ago, but with its like-for-like sales down 0.3% in the year ending 31 March, and gross margins plunging further thanks to higher input costs, it is incorporating every part of the food business into the review.

CEO Steve Rowe said it would take around two quarters to complete. In the meantime, after announcing at its interims last November that the rollout of its standalone Simply Food stores would be pared back, another 15 planned store openings have been cancelled.

A trial in Ireland kicked off this week, with the prices of 200 lines lowered by an average of 24%, while plans were underway to review innovation that had become "too niche", Rowe admitted.

"In food, frankly, we've underperformed," said Rowe. "We're examining a new food format to make sure it's the best fit. There's a lot to do for our food business and we've got to get the execution right. We'll invest in price offset by savings in our packaging efficiency and working with our suppliers. The basics, such as availability, variety and price points, have to be right."

The review comes as M&S announced a 62% fall in profits to £66.8m, on sales of £10.7bn, with exceptional charges rising to £514m as the number of main store closures was increased - ahead of the results - from the original 60 announced in November to 100.