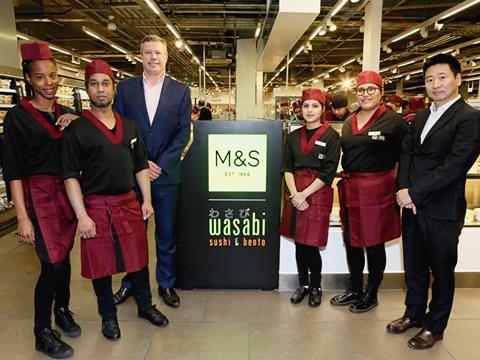 M&S has opened its first Wasabi fresh sushi counter in its Stratford Westfield branch.
The counter, which opened up to the public on Tuesday, sells a mix of raw sushi and hot meals including the Rainbow and Harmony Sushi Box Sets and Chicken Katsu Curry Rice.
Over the next month, M&S will open four more Wasabi sushi counters in the following locations: Oxford Street, Milton Keynes, Marble Arch and Kingston.

M&S first announced its trial with Wasabi in August in a bid to catch up with rivals' efforts in the sushi department.
Waitrose is set to have 75 sushi counters by the end of January 2018 and Sainsbury's is also due to increase its number of sushi counters from 20 to 50 by the end of the year.