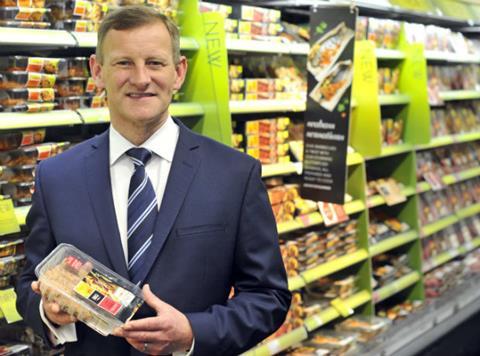 Marks & Spencer will spend £25m to implement a new technology programme and outsource 250 jobs as it pushes ahead with plans to become a 'digital-first' retailer.

The chain unveiled the plans this week as it aims to have one third of its business online by 2022.

It includes the creation of a technology operating model to drive significant efficiencies in how M&S exploits new technology; appointing Indian technology company Tata Consultancy Services (TCS) as its technology partner; and simplifying and consolidating its technology supplier base.

M&S said some 250 existing technology roles would transfer to TCS, and "individual conversations will take place" with about 30 members of staff whose "functions will be carried out differently in the future".

A smaller, more technical and commercially focused in-house technology team of about 170 staff will be retained.

Some roles may change due to structure, location or "they may decide to leave the business", said M&S, which stressed it was not a redundancy or voluntary redundancy programme.

It forms part of its five-year transformation programme, announced in November, to make M&S "special".

The investment will create a more "agile, faster and commercial technology function" and is expected to save the company £30m a year by 2021-22, said M&S.

M&S CEO Steve Rowe said: "We are committed to transforming M&S for our colleagues, customers and shareholders by delivering digital-first retailing across our stores and offices.

"Technology plays a huge role in this transformation - and having the right partners and model will enable us to be more agile, flexible and responsive. Through our Technology Transformation Programme our business will be faster, simpler and more focused on achieving a seamless customer experience."

As part of the three-step transformation programme, M&S has already slowed the openings of new food-only stores, and sold its retail and franchise business in Hong Kong and Macau.