This article is part of our Meat, Fish & Poultry Report 2015.
Meet the buyers…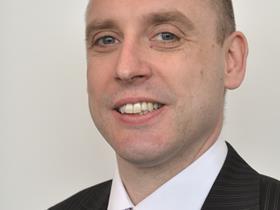 David Simons, beef, lamb, pork & poultry buyer, Booths
Originally from West Yorkshire, David trained as a canned fish buyer with Princes Food in Liverpool, then moved to Asda in Leeds (where he met his wife). After that, he spent seven years buying red meat at The Co-op in Manchester, finally joining the Booths team in January 2014.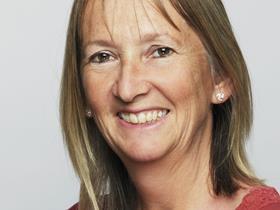 Frances Westerman, buyer (speciality poultry), Waitrose
Frances has worked for Waitrose since 1981. She started in fruit, veg and horticulture, and then spent four years in frozen before moving to poultry and eggs in 2003. Last November she moved to buying speciality poultry (including Christmas turkeys), eggs and game.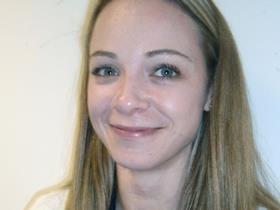 Charlotte Tyne, trading manager for meat, fish & poultry, Budgens
Charlotte has recently moved across to the meat, fish & poultry team at Budgens having previously worked as a trading manager for frozen foods for 18 months. Prior to that, she was a category manager at Booker and spent two years on a graduate programme at British Sugar.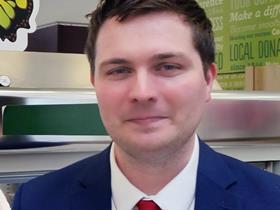 Steve Addison, buyer for chilled fish and seafood, The Co-op
Qualifications in mechanical engineering, marketing, and supply chain and operations management led Steve to a career in buying. Retail and food have always been some of Steve's passions and earlier this month he celebrated 17 years at The Co-operative Food.
What do you love about your job?
FW: I am a big kid at heart and love Christmas. Developing new products for Christmas and doing everything I can to ensure our customers have a great Christmas is my passion.
DS: The variety and pace of the role is appealing. Buying such a large area (all fresh meat except fish) is a real privilege, particularly as we have the luxury of our own manufacturing site. We are given a lot of autonomy to make decisions and from the top down we are supported when we make changes.
CT: The best part of my job is seeing new launches complete successfully, getting positive customer feedback and working with the suppliers and retailers to really make it happen. Working with meat is interesting as there are a lot of fluctuations, due to seasonality and weather so it always keeps you on your toes.
SA: I love that no two days are ever the same, each one presenting a different challenge and opportunity to select and develop products that fit with key Co-operative shopper missions and, help to attract new customers and grow the category.
How has meat, fish & poultry been affected by the ongoing price war in grocery?
CT: It's had a major impact, we're seeing consumers just buying into deals now and making their choices based solely on what is on promotion. Of course they still buy everyday staples like bacon and sausages regardless, but aside from that it's really price driven. People are happy to switch in and out of proteins now dependent on price and no longer need to save the usually more expensive red meats for weekends or special occasions.There's been a fall in poultry in the last year too which has been driven by lower red meat prices as it's no longer necessarily the cheapest weekday staple.
SA: Fish at the Co-operative had a great year in 2014 with double-digit sales growth. Year-to-date we are again seeing sales up 8% with volume growth ahead of that.
My focus has been to invest in product quality this year, especially across salmon and breaded fish. I believe that those retailers who focus on quality will have an advantage, and so it's essential for me to form long-term strategic partnerships with suppliers who can deliver the quality and consistency day in, day out, that our shoppers can rely on.
DS: The price war is difficult, but we have focussed on offering the best possible quality and fortunately our customers have continued to support us.
What can suppliers do to add value back to the category? Do you have any examples of this from the past year?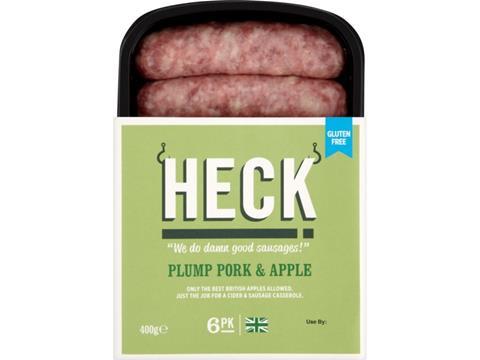 DS: A focus on good quality and solid branding. Heck sausages have really focussed on the basics and been rewarded for their hard work. Cranswick bacon supported us recently by moving all of our own dry cure and wet cure bacon to be of Yorkshire origin – a key change for our meat business.
CT: Value in this category is all about offering great quality meal for tonight options that are ready to cook, quick and tasty. It's not about ready meals per se, but about great 'chicken in a bag' solutions and meat or fish and sauce combinations that can be put in the oven yet still feel like a quality home-cooked meal.
FW: I think the chicken casserole pack is a great way to add value back into the category; using lesser known cuts to create products with great flavour, and ensuring the packaging helps our customers to understand how to get the best out of the meat they buy is key.
SA: Continued education on the health benefits of eating fish. Also, there are many potential consumers who are reluctant to give cooking fish a go, or are even fearful of cooking fish. Overcoming any such myths or barriers can help with growing the category, attracting new customers and, encouraging the fish novice to purchase more frequently.
What was the best launch in meat, fish & poultry in 2014?
CT: For us it was our award-winning Discover the Taste Sirloin Steak. Steak is hotly competitive and it's becoming increasingly hard to balance price. We set out to provide the best possible sirloin for a reasonable price, something that would feel like a treat without breaking the bank and it's been incredibly well received.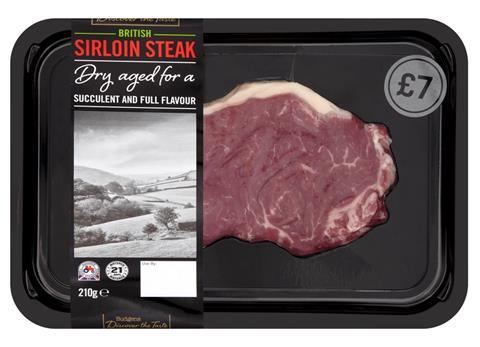 DS: While I saw great NPD across the whole marketplace, I am personally most proud of Booths moving all of its own label chicken from the Everyday to the Booths brand, improving the specifications and standards of the chicken on sale without changing the price point. Animal welfare is paramount to the Booths brand.
SA: Our latest exciting and significant development actually took place in May this year with the launch of 37 new own-label products. The NPD further improved product quality across the entire range, so much so that I believe the best fish launch of 2015 will be found at The Co-operative Food.
FW: Our most exciting launch in 2014 was the chicken casserole packs. They are seasoned chicken drumsticks and thighs that can be cooked and eaten as they are, or with a few store cupboard ingredients for a Catalan chicken or Coq au Vin.
How will the market shape up in 2015?
SA: 2015 will be an interesting year in seafood. I think that further supplier consolidation is likely and I also believe that discounter growth will begin to slow as the price gap narrows and consumers reappraise the quality of the offer.
CT: Through 2015 we can expect to see quality and provenance at the top of the agenda. People will continue to be a lot more concerned with things like British meats and Red Tractor and they want to really see what they're buying too so skin packs will continue to increase. All these things will become more important differentiators in a market that is packed with promotions.
We'll continue to see poultry decline and fish increase, as people are looking for healthier alternatives and see more experimentation too with wild meats like venison, boar and pigeon, which are becoming increasingly popular in our stores.
FW: In 2015 the market will continue to benefit the customer with great value for money. Food waste is a also a big priority for us, and we will continue to work on packaging innovation, delicious new products and leading the way in terms of animal welfare.
DS: I am hoping for a good year, with customers continuing to look for quality meat. We have some key new stores opening over the year, which we are really excited about. We also have an IGD Trade Briefing in October and our Christmas book to focus on.
What's the best way for a supplier to approach you with a new product?
DS: Via our meet the buyer events, details of which can be found on our website. This is a great opportunity for local suppliers to meet us. Whilst we have Herdwick & Saltmarsh lamb and Goosnargh chicken, we are always keen to meet new local people rearing great quality meat.
CT: I love it when a supplier approaches with a really robust plan, when they come to the table with all the necessary information and with fixed and honest timelines for launch. It's also great when they put a bit of effort into thinking outside the box in terms of what added extras they can offer.
SA: Suppliers can send samples to me, and should give some consideration to how they will convince me that the product will help to grow the category and, that it is right for The Co-operative's offer. They should also show how the product offers something different and, how it could attract new shoppers to the category.
FW: Waitrose prides itself on dealing with dedicated suppliers, so we know exactly where all our animal come from and how they have been treated.
Any pet hates when approached by a brand with NPD?
SA: Suppliers can send samples to me, and should give some consideration to how they will convince me that the product will help to grow the category and, that it is right for The Co-operative's offer. They should also show how the product offers something different and, how it could attract new shoppers to the category.
FW: Occasionally, we are offered products from suppliers who haven't done their homework and offer me product that aren't suitable for the Waitrose shopper.
DS: I find it frustrating when people do not research the fact we pack the majority of our own meat.
CT: Changing timelines – they lead to us misinforming our retailers and that's unfair on everybody. Also, lead times that are too short and expectations that don't fit with the time available and having unrealistic commercial expectations.