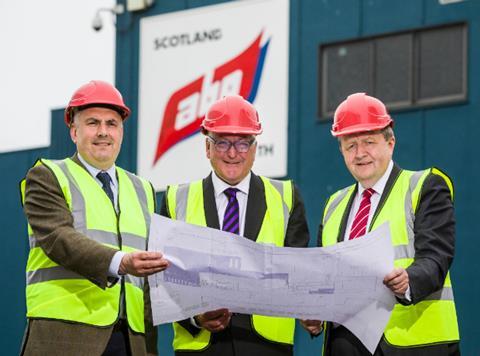 ABP Food Group is to invest £17m in its beef processing plant in Perth, Scotland, with the creation of 80 new jobs.

The investment will allow the meat giant to extend and upgrade its chilled storage area and revamp its dry goods storage, maturation and meat production facilities and staff amenities. It is part funded by the Scottish government's Food Processing, Marketing and Co-operation Grant Scheme.

The announcement follows a £3m investment in cold storage and refrigeration facilities on the site during the past year, and comes after the supplier last week confirmed it had completed the switch to green electricity at all its processing sites.

On completion, Perth would become one of the most modern facilities of its kind in the UK, said ABP UK MD Tom Kirwan.

"The improvements will benefit everyone from our farmer suppliers through to our colleagues and the local economy. It will create 80 additional jobs on site and provide significant employment during the construction phase."

ABP has had a presence in Scotland since 1982 and acquired the Perth facility in 1997. The site currently employs some 280 staff and works with 1,600 farmers from across Scotland.