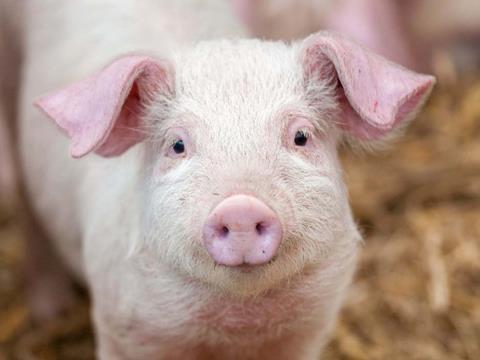 Asda has been slammed by the National Pig Association after a "shocking" performance in the latest AHDB Pork Watch survey of British meat facings.

The NPA said it would be "seeking urgent answers" on why British pork facings fell from 44% to 34% of the retailer's overall offer from March to May this year. Pork Watch measures branded and own label facings for origin and Red Tractor assurance across pork, ham, bacon and sausage.

Asda's bottom of the table ranking comes despite a 2016 commitment to prioritise British pigmeat suppliers, in which it promised to source 100% of its own-label sausages and 80% of its fresh pork from the UK by April 2017.

Back in 2016 at the time of its pledge, Asda sourced 59% of its pork from the UK, meaning it now sources less British pork than it did before its shift in strategy that saw a "commitment to source British products as a priority".

But, compared with last year, branded and own label British pork products fell 51% and 25% respectively, as the NPA suggested Asda was importing more pork for its summer barbecue range.
It was also judged worst for bacon and came in second from last in for ham and sausage in May's survey, despite equalling or increasing British facings in ham, sausage and bacon compared with the March 2018 and May 2017 surveys.

Asda defended the figures, stressing its commitment to provide a British option "wherever possible" and support of the UK pig industry through Red Tractor and farm assurance schemes.

"One hundred per cent of our pork shoulder joints, mince, fillet, medallions and our Extra Special range is British pork and for all our other pork products including chops, steaks and barbecue, we offer a clearly labelled British version so that customers can make informed choices while they shop," said an Asda spokesman.

Tesco was the only other retailer of the 10 surveyed not to stock exclusively British pork, not including bacon, ham and sausages. The NPA praised the supermarket giant's efforts to increase its British facings as it posted increases in all four categories.

The AHDB survey found the total amount of British pork on sale at UK retailers had fallen 2% since last year, though British ham, sausage and bacon facings were all up by between 3% and 18%.

Waitrose and M&S led the pack, with 100% on fresh pork, bacon and sausage sourced from Britain, while 91% and 95% of their respective ham offer was British.

"Overall the latest Pork Watch figures paint a positive picture, with eight retailers stocking 100% fresh British pork and making this selling point to customers," said NPA CEO Zoe Davies.

"Asda has consistently been shown to be the worst supporter of the British pig industry among all the big retailers and these figures confirm it is simply going from bad to worse.

"The situation is even more concerning given the planned Sainsbury's-Asda merger. If Asda's philosophy of shunning British pork in favour of imported pork is carried over to the new organisation, this will be of great concern to the pork sector."