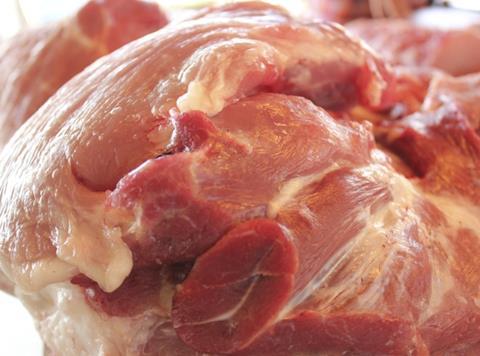 The British Meat Processors Association (BMPA) has revamped its pork quality assurance scheme to include improvements in auditing, traceability and provenance.
The updated BMPA Pork Scheme will launch on Friday (1 May), and follows "the most comprehensive and thorough review" of the body's pork and pork product standards regime ever undertaken, said director Stephen Rossides.
New measures under the scheme – which drew on recommendations from the Elliott Review into the Integrity and Assurance of Food Supply Networks – will include improved audit arrangements, with their scope extended to cover external cold stores.
Tougher rules on traceability and provenance, which will require scheme participants to demonstrate an understanding of their supply chains, have a schedule of traceability audits, and undertake a quarterly mass balance exercise, will also be introduced.
The scheme also includes a requirement for the use of CCTV in all areas to observe animal welfare, and improved biosecurity rules, including requirements for adequate facilities for washing and disinfecting hauliers' vehicles.
The new standards will be managed through announced and unannounced audits, with products manufactured to the BMPA standards carrying the Red Tractor logo.
"Product quality is integral to the BMPA Pork Scheme and remains a cornerstone," said Rossides, "and I commend the scheme to customers, retailers, manufacturers and consumers".