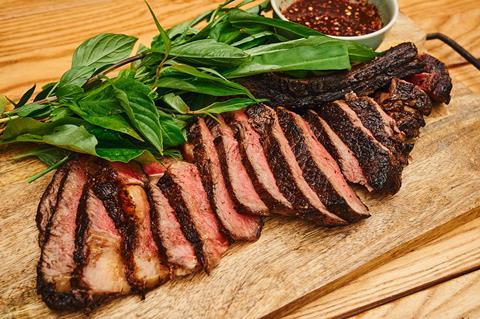 Bord Bia has launched its first ever UK TV ad campaign, in a move to promote Ireland's grass-fed beef production system and the grass-fed standard it announced earlier this month.
The 'It's All Right Here' ad debuted today across ITV's breakfast shows and will run for the remainder of October. It was "an opportunity to showcase Ireland's high standards in grass-fed production systems and highlight the tradition and care of Irish farmers with consumers across the UK", said Bord Bia.
The campaign "enables us to tell our unique story", added Emmet Doyle, GB meat market specialist for Bord Bia. "It showcases how our lush green pastures, fresh clear air and plentiful rain make Ireland the perfect place for premium-quality and delicious-tasting grass-fed beef."
The ad launch follows the unveilling of Bord Bia's new Grass-Fed Standard for Beef in the UK eaRrlier this month. The standard, which follows the launch of a similar marque for dairy in May, is described by Bord Bia as the "world's first independently verified standard on a national scale, that allows Irish processors to track and verify the percentage of grass consumed in the diet of Irish beef herds".
The TV campaign is supported by digital and social advertising, which will feature cut-downs of the TV spot shared across Facebook, Instagram and YouTube.