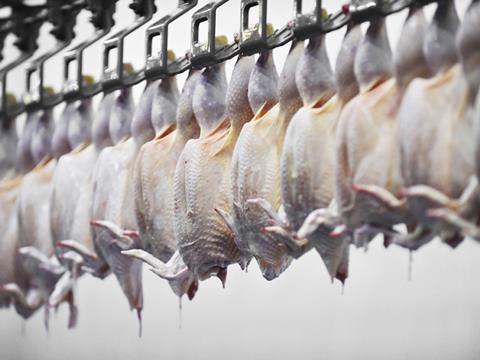 The FSA has pledged to support meat processors and show "flexibility" through the coronavirus crisis, but warned it was likely to face its own staffing pressures over the coming weeks.
In an open letter sent to processors on Friday, FSA chief operating officer Colin Sullivan welcomed "productive discussions with industry representatives and directly with businesses". It was clear there was a strong sense of "we are all in this together", he added.
However, the regulator would likely experience "reduced staffing levels for many weeks and months to come", he stressed. "So we will need to work together to ensure we maintain the highest standard of food safety and help keep your businesses open."
And while it would be able to implement some changes now to help processors maintain supplies following consultation with industry bodies, "others would require legislation and are still being considered".
Changes that could be made now included the redeployment of inspectors from plants that had become less busy due to the collapse of the foodservice trade to "the plants that need it most", he said.
The FSA also wanted to see greater use of trainee meat inspectors on premises, he added. However, Sullivan stressed its resources were "finite" and it may not be able to cover "all requests to extend production, particularly those made at short notice".
He cited "some situations in different parts of the country, which are potentially inhibiting our ability to deliver official controls".
Sullivan was keen to reassure "we are doing everything we can to deliver official controls in as many premises as possible and would urge you to work with us to enable us to achieve this".
But he did not respond directly to lobbying by meat sector industry bodies last week for a relaxation of other rules around meat production.
These included a call for "pragmatism" by British Meat Processors Association CEO Nick Allen, by looking at extending the 10-day use-by date rule for red meat. Association of Independent Meat Suppliers head of policy Norman Bagley had also called for meat inspectors or local vets to take on the duties of official FSA vets in processing plants to ensure continuity of supply.
The FSA had engaged with the meat sector "very well" in recent weeks, said British Poultry Council CEO Richard Griffiths.
But he called for the "full contingency plans" it had been discussing with the sector to be brought forward as soon as possible.
"We want to work with the FSA as much as we can, but we also need assurances producers can continue to work regardless of the FSA's limitations on resources," said Griffiths.