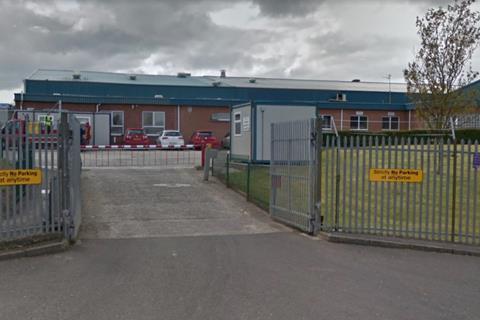 Meat giant Cranswick will temporarily close its Ballymena pork processing plant on Saturday amid a surge in the community transmission of Covid-19 in the Antrim town and across Northern Ireland.
Cranswick said the move, from 6pm on 22 August, followed "a number of confirmed cases" at the plant, which employs 500 staff and was acquired from Dunbia in 2016.
The announcement came amid a series of Covid outbreaks across the UK food industry this week, along with warnings as The Grocer went to press on Thursday that local lockdowns could return to parts of Northern Ireland.
A Cranswick spokesman stressed public health officials had acknowledged the outbreak was a "community issue" rather than originating at its plant. But with the factory's entire staff now due to be tested and the subsequent need for some to isolate, he said the decision had been made to temporarily suspend production, with no details on when the site might reopen.
"From the outset of the pandemic, we have implemented additional measures to protect our team, including social distancing, recommended PPE for all employees and additional cleaning and hygiene across the site," the spokesman said.
"Throughout, we have worked closely with the regulatory agencies, including the PHA, DEARA and the HSENI, which have approved the site's action plan."
The cases at Ballymena followed the deaths of three workers from the processor's site in Barnsley earlier in the pandemic, and came in a week when several major food manufacturers also confirmed cases of Covid-19.
2 Sisters Food Group's Coupar Angus poultry processing plant in Scotland and Fyffes' Coventry banana ripening site were temporarily closed, while cases were confirmed at Bakkavor's Newark dessert factory; and Pladis' South Wigston factory in Leicestershire.
Meanwhile, Arla has launched "full site testing" at its Settle plant in Yorkshire after nine staff members and contractors tested positive.
A spokeswoman for the dairy co-op said it expected confirmed cases would arise with the UK lockdown easing further, "but taking early precautionary steps will help us in our efforts to contain this".
Food and Drink Federation CEO Ian Wright said strict hygiene standards and robust procedures were "absolutely critical in the production of food and drink".
He added: "Businesses across the industry will be aware of outbreaks and as a result will be re-doubling their efforts to minimise any risk of infection at their premises and protect workers' safety.
"The safety of our workforce, those hidden heroes keeping the country fed, remains our paramount concern."