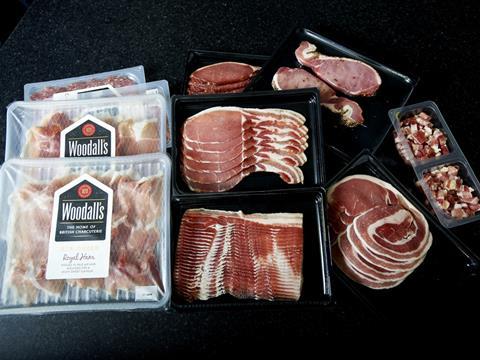 Meat supplier Cranswick has declared war on plastic after pledging to become the first British food manufacturer to cut out "avoidable" plastic waste by 2025.

In the week Iceland vowed to become the world's first major retailer to eliminate plastic packaging from all its own label products, Cranswick said all its packaging would be 100% recyclable and sustainably sourced by 2025, while plastic waste would also be cut by 50% over the next seven years.

Waste would be reduced by up to 50% by cutting the weight of the plastic packaging it used from farm to fork, and by reusing all internal materials.

The pork specialist would also spearhead a new industry stakeholder group to collaborate on developing "circular" systems, and lobby government to look at the full life-cycle of products "and not simply collecting materials for recycling, but getting our waste packaging back in the system to replace virgin materials for manufacturing new products".

Cranswick also pledged to test new initiatives to help drive positive consumer behaviour around recycling food packaging, and publicly share its findings.

"Our consumers are constantly demanding convenient food solutions, and the packaging solutions currently available can make the problem worse," said Cranswick group commercial director Jim Brisby.

"Much of this packaging is not easily recyclable and we have a responsibility to address this issue. This strategy will now form a major part of Cranswick's new group sustainability initiative Second Nature. Our ambition is to lead sustainability across agriculture and food production on a global scale by integrating sustainability as second nature to what we do, how we work, and why we do it."

It follows Iceland's commitment to cut all plastic from its own brand ranges by 2023 and Theresa May's proposal to extend the plastic bag charge to smaller retailers as she set out a 25-year plan for the environment.

The manufacturer highlighted a report by Science Advances that calculated of the 8.3 billion tonnes of plastic ever produced, 79% was now in landfill or the natural environment. In response, Cranswick CEO Adam Couch called on retailers, manufacturers and local authorities to make sustainability a priority.

"While we commend the government for putting this issue on the political agenda through the new 25 Year Environmental Plan, we believe as a major UK manufacturer we have a responsibility to help drive systemic change to end global plastic pollution and more importantly, we do not need to wait until 2042 to achieve our goals," added Couch.