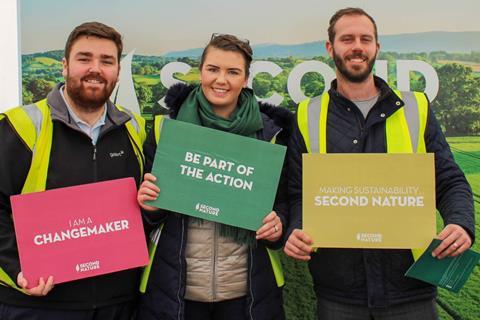 Major meat processor Cranswick has launched a new website to "showcase its sustainability journey".
Claiming to offer transparent reporting and regular news updates, 'Second Nature' aims to be "a starting point to engage in a more balanced discussion on meat consumption and climate change".
One way Cranswick said it would achieve this was through a new behind-the-scenes look at how the business is run through a soon-to-be-released 'Who made my food?' project.
The platform is said to build on the 'Radical Transparency' report Cranswick released last year.
In it, Cranswick called on the food industry to demonstrate greater accountability across the farm to fork supply chain, due to a perceived rise in demand for food provenance among consumers.
The meat giant has set itself the target of halving its overall emissions, as well as making its farms carbon-neutral by 2030.
It comes after the release of Cranswick's results last month, which showed it had made a "positive start to the year", with first-half sales up year on year amid strong performance in the domestic market and rising exports.