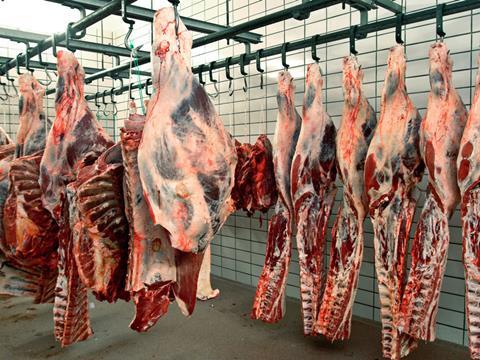 The FSA has launched a consultation into the potential abolition of the 10-day use-by date rule – which recommends chilled meat stored at 3°C to 8°C be given a maximum shelf-life of 10 days.
The consultation is open until 11 November and will explore whether the rule for vacuum and modified atmosphere packed chilled fresh meat can be extended.
It follows advice from the FSA's main scientific advisory body in January that the rule, designed to prevent the growth of C.botulinium (which causes botulism) in meat, could be safely extended to 13 days.
The FSA is yet to implement that advice, but it follows separate research by the British Meat Processors Association with Meat & Livestock Australia last year, that suggested use-by-dates could be extended to at least 21 days for beef.
The regulator's "rigid application" of the rule had disadvantaged UK meat companies, the BMPA said. UK meat suppliers often missed out on export orders or were forced to sell product at a lower price than overseas competitors, because shorter shelf lives allowed buyers to negotiate the price down, it added.
Samples of meat introduced to C.botulinium incubated at 8°C for the research did not become toxic until day 50 for beef, day 35 for lamb and day 25 for pork, the trade body claimed.
Speaking to The Grocer in February, BMPA technical operations director David Lindars said the FSA's scientific body The Advisory Committee on the Microbiological Safety of Food had "exceeded its remit in issuing such a "prescriptive" shelf life limit" as 13 days, as he urged the FSA to consider extending use-by dates by much longer.