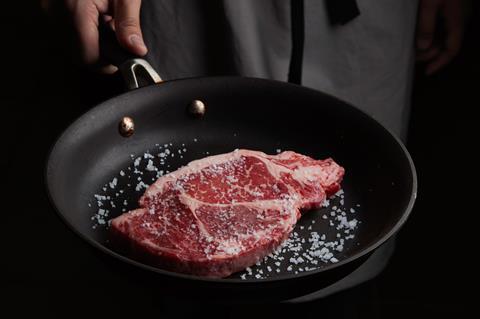 Concern is growing over the reliability of influential data linking meat consumption to increased deaths, which has now been cited in several hundred scientific papers around the world.
The Grocer first reported misgivings about the data, published in the Global Burden of Disease study's most recent 2019 edition, last November.
Compiled by scientists at the University of Washington in the US, the study was published in October 2020 and supported by a Lancet report in early 2021.
It claimed global human deaths from eating red meat rose from just 25,000 in 2017 to 896,000 in 2019 – representing a 36-fold (3,484%) increase in the threat to human health from eating meat in two years.
The claims raised eyebrows and prompted a "forensic examination" of the data and its assumptions by a group of international scientists, led by professor Alice Stanton of the Royal College of Surgeons in Ireland and also including noted food safety expert, professor Chris Elliott of Queen's University Belfast.
The data was then compared to a collection of global meta-analyses looking at the relationship between eating red meat and human ill-health and deaths. However, the group concluded they could "find no relationship" between their analyses and the GBD data.
A letter sent to the Lancet last year outlining the potentially incorrect data went unpublished until last week, when the group's "serious concerns" were finally aired by the journal.
And the Irish Farmers' Association has now echoed the group's concerns by writing to the editor of The Lancet, Ireland's minister for agriculture, the European Commission, UN and WHO to ask that the questions raised by the scientists be "urgently" addressed by the GBD authors – who had so far declined to engage with the group and their misgivings about the data.
The farming union added that the GBD data had since been cited in 635 documents, 351 scientific papers and nine policy documents around the world.
And if a response was not forthcoming "then policy-making agencies must disregard the study", it urged.
"These key policy-making agencies, which are responsible for public health guidelines, must address the scientific questions raised about a study which attempted to demonise red meat," said IFA president Tim Cullinan.
"The scientists have been fighting a long battle to have their concerns published by The Lancet. There must now be a response from the Global Burden of Disease [team] to address the problem. If this is not forthcoming, then policy-making agencies must disregard the study and revisit any policies which were influenced by it," Cullinan added.
The GBD secretariat did not respond to The Grocer's request for comment this week.