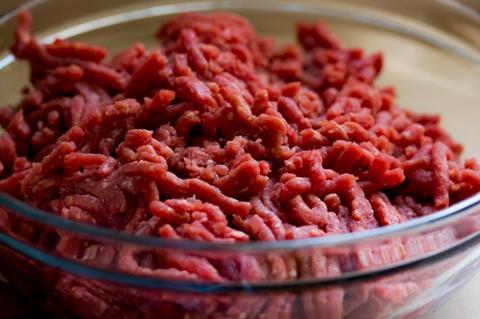 Scientific research linking meat consumption to cancer has been overstated, according to a new study published today, which recommended adults continue their current unprocessed and processed red meat consumption.
Reducing meat intake brought few if any health benefits, according to the study, which contradicts a series of scientific papers and government advice to reduce meat intake – including the landmark 2015 report by the WHO's International Agency for Research on Cancer – which declared processed meat a Group 1 carcinogen alongside tobacco smoke, arsenic and asbestos.
However, new analysis of the same historical scientific evidence presented in previous studies by a panel of researchers led by Dalhousie University and McMaster University in Canada, questioned these findings and the perceived wisdom humans should cut down on meat consumption.
Published in the journal Annals of Internal Medicine, the research reviewed the results of a trial of 54,000 participants among a series of both randomized controlled trials and observational studies.
The researchers said previous studies had not conducted or accessed "rigorous systematic reviews of the evidence, were limited in addressing conflicts of interest, and did not explicitly address population values and preferences".
Diets lower in unprocessed red meat had "little or no effect on the risk for major cardiometabolic outcomes and cancer mortality and incidence", the new study claimed.
It added most people could continue eating red and processed meat at the current average intake, typically three or four times a week for adults in North America and Europe, without significant health risks.
"Omnivores enjoy eating meat and consider it an essential component of a healthy diet," it added. "There is also evidence of possible health benefits of omnivorous versus vegetarian diets on such outcomes as muscle development and anaemia."
"The right choice for the majority of people, but not everyone, is to continue their meat consumption," one of the researchers, associate professor Bradley Johnston, told BBC News.
"We're not saying there is no risk, we're saying there is only low-certainty evidence of a very small reduction of cancer and other adverse health consequences of reducing red meat consumption."
The research was hailed by the British Meat Processors Association. "We welcome the fact that a recognised and eminent body of scientists have looked at the evidence and arrived at these conclusions," said BMPA CEO Nick Allen.
"Meat plays a key role in a healthy balanced diet and always has done. It provides a range of essential nutrients and vitamins that are unique. Now hopefully, people can include meat as part of their diet without worrying that some of the claims that have been made are true. The fact is that there is no such thing as a bad food, there are just bad diets."
However, Public Health England said it would not be changing its advice on meat consumption, which recommends consumers who eat more than 90g of red or processed meat a day should cut down.
"Globally, the evidence indicates that people who eat red and processed meat should limit their intake," said PHE head of nutrition science Louis Levy. "While it can form part of a healthy diet, eating too much can increase your risk of developing bowel cancer. Following a healthy, balanced diet based on the Eatwell Guide is best for long-term health."