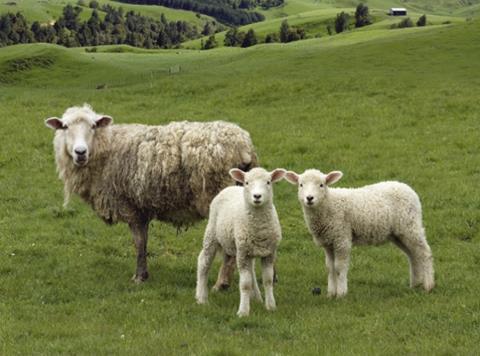 Tesco has defended its lamb procurement policy after MPs suggested it could do more to support the UK sheepmeat sector.
Speaking at the Environment, Food and Rurual Affairs Committee's inquiry into farmgate prices last week, Tesco group quality director Tim Smith claimed the retailer sold New Zealand lamb because it couldn't get enough British lamb of the right quality throughout the year.
"We want to buy more British lamb and we want British lamb producers to be better promoted by us and others," he added. "But when we talked to farmers we just couldn't buy at that volume consistently all year, it just isn't there and we can't have gaps on our shelves."
Smith said Tesco currently sourced about 50% of its lamb supply from the UK, and 50% from New Zealand.
He insisted the retailer could not source enough British lamb with the required fat composition, appearance and cut across the full 12 months of the year, despite facing criticism from Committee chairman Neil Parish, who noted there were about 22 million lambs in the country.
"There are certain times of year [in which you may struggle to source British lamb] I accept, but I still think you could do a lot better," Parish said.
Smith said New Zealand lamb producers offered "consistent quality" and Tesco customers had a "strong affection" for the New Zealand product, which was a "very strong alternative" to the native variant.
"Let's get demand [of lamb] up and then let's have a transparent plan about what we're going to need all the way through the year," he added. "That's what we've been saying in meetings with British suppliers for the past few months - that's the plan we're working on."