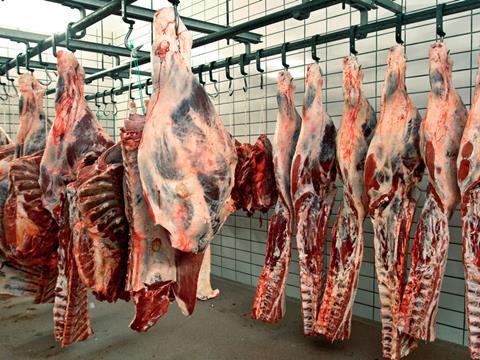 British beef should be back on US menus by the autumn after three UK meat processing sites were this week given the export go-ahead from US authorities.
The US lifted restrictions on British beef imports in 2016 following a two-decade ban imposed at the height of the BSE crisis. It followed several years of lobbying from the UK government and food sector bodies such as AHDB, FSA, Quality Meat Scotland and HCC to regain access.
However, the US Department of Agriculture only agreed to equivalence of standards on the UK's disease control measures following inspections last summer.
After the three processors – Kepak Group Limited in Wales, along with Foyle Food Group and WD Meats in Northern Ireland – were listed this week by the USDA's Food Safety Inspection Service, exports can now commence. The first containers of beef were being prepared for shipment as The Grocer went to press as part of a deal expected to be worth £66m over the next five years.
AHDB international market development director Phil Hadley hailed the announcement as a "historic moment for UK farmers and producers".
"We are rightly proud of our industry, which has a reputation for producing high quality beef to some of the best welfare standards in the world.
"The US represents an important potential market for our red meat exports and this development is the result of the hard work and persistence of industry and government to bring about this crucial next step."
It comes less than a week after international trade secretary Liz Truss announced the UK had agreed a trade deal with Japan.
Tariffs will be reduced on British agriculture products including pork, beef, and salmon, but despite reports the UK was pressing for greater access for British cheese, it will continue with the same access as while in the EU.
"With strong tariff reductions for UK pork and beef exports and further opportunities for our grain and dairy exports, this new deal will help us to continue growing our export opportunities to this high-value market," Hadley added.
NFU President Minette Batters said: "This agreement is good news and it is an important step to ensuring some continuity in our existing trading relationships before the end of the transition period.
"We will continue to analyse this agreement to properly assess the impacts and opportunities this will bring to British farmers but there are several aspects of this agreement that seem positive for agriculture, specifically reduced tariffs on agricultural products and the increased number of geographical indications."