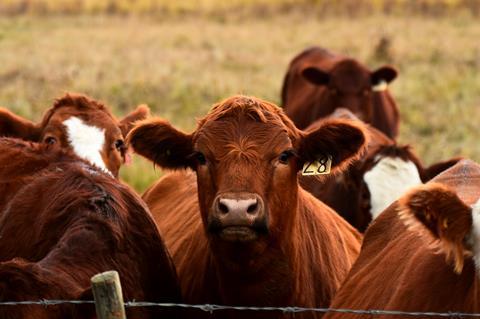 Waitrose's own label beef supplier Dovecote Park saw a 4.3% drop in sales in 2019 as beef prices fell by 10%, latest accounts have shown.
The processor saw sales fall by £7.4m to £163.5m for the year to 27 September 2019, according to accounts filed at Companies House.
Profit before tax fell by 18%, from £2.8m to £2.3m despite a "continuing focus on maximising yield and controlling costs", on the back of a UK retail marketplace that remained a "challenging and competitive space".
Dovecote's results came in a period of crisis for the beef sector in both Ireland and the UK due to low returns.
These conditions, coupled with changing consumption patterns for red meat and a slight decline in volume "resulted in downward price pressures on both processors and farmers", its annual report and accounts said.
However, the processor stressed "given the headwinds referred to", the directors "consider this to be an acceptable trading result".
Looking ahead to the current financial year, the West Yorkshire-based supplier warned the post-Brexit Agricultural Bill's focus on environmental considerations and uncertainty over future financial support for livestock farmers could possibly have "a negative impact on the production of livestock".
The shape of the new trading arrangements with both the EU and other world markets would also "have a major influence on the UK beef industry", it added. Though the supplier stressed it had "a strong presence in the domestic market will be to our advantage".