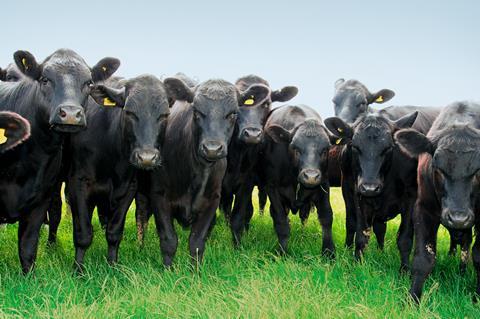 Waitrose is to slash steak prices to encourage customers to move away from mince

Demand for mince has soared since the start of the coronavirus crisis

Farmers have increased mince production and face a reduction of up to £300 in a carcase's overall value as a result
Waitrose has launched a promotional push on steak products in a bid to help beef farmers address carcase balance issues.
Describing it as its "biggest-ever steak offer", the retailer will slash prices on its meat counters and pre-packs to encourage consumers to move away from mince – sales of which were up 33% last week compared with the same period last year, according to the supermarket's own data.
On its meat counters, the price of rib steaks will be halved from 13-26 May, while fillet steak prices have already been cut by a third. Offers in pre-packs will include rump steak with chimichurri butter for £8, a saving of 99p.
While 40% of a beef carcase is usually turned into mince, soaring demand since the start of the coronavirus crisis has seen this proportion increase to up to two-thirds of the animal, according to Waitrose. It means farmers have faced a reduction of up to £300 in a carcase's overall value.
"By helping customers choose a greater variety of cuts, we not only help them achieve a more balanced diet, we can continue to stand shoulder to shoulder with our dedicated British beef farmers and ensure their survival through this challenging time," said beef buyer Oliver Chadwyck-Healey.
"We encourage the industry to do more to promote the whole carcase and whilst we know that budgets are tighter right now, these offers hopefully provide our customers an affordable way to buy high-quality meat that in turn helps them do their bit to support our farmers."
Read more
The announcement follows the launch of a £1.2m national beef campaign by AHDB, Quality Meat Scotland and Hybu Cig Cymru that will encourage shoppers to explore different cuts.
Running for 12 weeks across broadcast and social media from this month, the campaign will be fronted by influencers and will feature 'how to' videos focused on "a variety of high-quality hindquarter cuts," according to the levy boards.
They added that alongside pressure in retail from consumers turning to mince, farmers have also had their profitability squeezed by the shutdown of foodservice – usually a major destination for more expensive cuts.