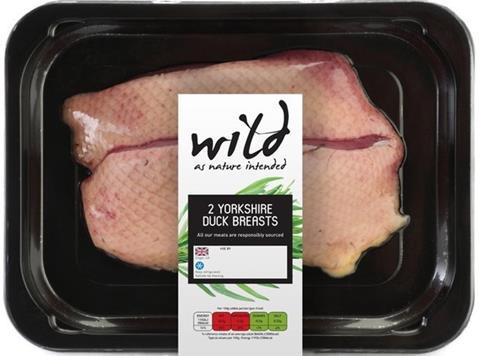 Wild meat supplier Yorkshire Game has made its first incursion into the branded fixture with the launch of its Wild as Nature Intended brand in Morrisons.

The Richmond-based processor's new brand consists of a wild diced Scottish venison SKU, two Scottish venison steaks, a British whole pheasant, two pheasant fillets, two Yorkshire duck breasts and a diced British game casserole.

The range became fully available in Morrisons stores this week with all products priced under £5.

"One of our main aims has been to make game more accessible," said Yorkshire Game MD Adrian Lyons, who noted there was a gap in the market for the product in the mults. "We have worked with retailers on a seasonal basis for own label for a number of years, but this is our first branded venture.

"Our products are very high in protein, low in fat, the venison is humanely stalked and shot, and because they are left to roam in the wild are very natural in terms of their make-up."

The result was "meat that is far leaner than farm-reared alternatives, with none of the nasties found in mass-produced meat," he claimed.

Lyons said the range had been very well received, while the brand was also looking at the possibility of launching a frozen range.