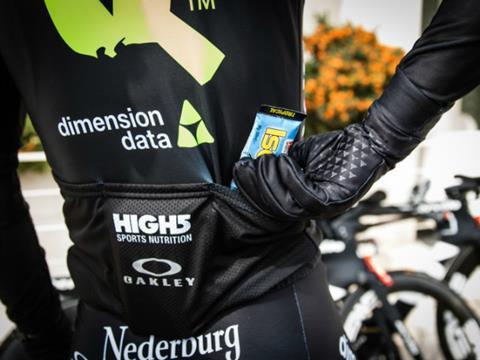 Top story
Associated British Foods (ABF) has acquired two UK-based sports nutrition businesses documents at posted at Companies House have revealed.
Leicestershire-based High5 and Brighton-located Reflex Nutrition have both been acquired by the food and retail giant in recent months.
Companies House documents show ABF grocery chief Sarah Arrowsmith joining the board of H 5 Ltd on 8 February and Reflex Nutrition on 14 March.
The documents also show the exits of former bosses Timothy and Michael Atkinson at High5 and Louise Phillips, James Phillips and Jennifer Phillips at Reflex Nutrition.
Both supply specialist foods, gels and powders to the growing sports nutrition sector, with High5 growing sales to £9.2m in the last financial year and Reflex with revenues of £9.8m in its last filed financial year.
The Grocer's Top Products research found that the sports nutrition sector in the UK had grown by 17.2% last year [Nielsen] to £91.8m while volumes grew 17.7%.
Major players in the sector include GSK-owned Maxinutrition, Samworth Brothers-owned Sci-Mx and For Goodness Shakes.
The deals form part of the £60m of acquisitions ABF announced it had made during the year in its pre-close trading update at the end of February. The Primark owner will issue its full-year results on scheduled to be announced on 19 April.
Morning update
It's a quiet start to a fairly quiet week with few market updates of note.
Conviviality (CVR) CEO Diana Hunter has been appointed as a non-executive director of Downing Strategic Micro-Cap Investment Trust, a newly launched investment fund by Downing that plans to invest in growth companies and list on the London Stock Exchange.
Russian food retail group X5 has reported revenues growth of 27.8% in 2016, with like-for-like sales up 7.7% and growing its market share in Russia to 8% from 6.3%.
The Company added 2,167 new stores in 2016, up from 1,537 new stores in 2015
Adjusted EBITDA for 2016 (adjusted for one-off remuneration payments expenses) increased by 33.8% and the adjusted EBITDA margin improved by 35bp to 7.7%
X5's CEO Igor Shekhterman said: "We are creating value for stakeholders as the fastest-growing public player in Russia's food retail market, building a stable and sustainable business that aims to benefit consumers, employees, partners and investors over the long term.
"Looking ahead to 2017, while we do not expect meaningful positive macroeconomic developments in Russia in the medium term, significant growth opportunities still exist in the food retail sector. We remain confident about X5's potential to deliver sustainable growth as Russia's leading food retailer, driven by market expansion and market penetration. We are now focussed on achieving our target market share of 15% by the end of 2020, which will require continued strong performance during the coming years. Our focus will remain on organic growth while maintaining margins as we develop all three of our major formats."
On the markets this morning, the FTSE 100 has opened sharply down, dropping 0.9% to 7,269.5pts as worries over Wednesday's triggering of Article 50 and the rocky start to Donald Trump's Presidency hit market sentiment.
Most major stocks are down but the supermarkets are feeling the brunt of the market downturn again, with Tesco (TSCO) amongst the biggest FTSE 100 fallers down 1.6% to 188p, Sainsbury's (SBRY) down 1% to 263.9p and Morrisons (MRW) down 0.8% to 234p.
Elsewhere, C&C Group (CCR) is down 2.9% to €3.65, Total Produce (TOT) is down 2.1% to 163p and McColl's Retail Group (MCLS) is down 1.7% to 184p.
Risers include Crawshaw (CRAW), up 5% to 21p, Applegreen (APGN) up 2% to 420.9p, PureCircle (PURE), up 1.8% to 290p and Hotel Chocolat (HOTC), up 1.4% to 294.7p.
The week in the City
It's not the busiest week ahead of us in terms of grocery updates this week, but there will be earnings releases from Booker (BOK) and Hilton Food Group (HFG).
Booker will give its first update on trading figures since the announcement of Tesco's surprise £3.7bn takeover of the wholesaler when it announces it fourth quarter and full-year sales figures on Thursday.
Also on Thursday Tesco meat supplier Hilton Food Group will announce its full-year results.
In economic news the latest monthly GFK Consumer Confidence survey will come out on Friday morning, while the final estimate for UK fourth quarter GDP will also be issued on Friday.